Movie Trailer: The Twilight Saga: Eclipse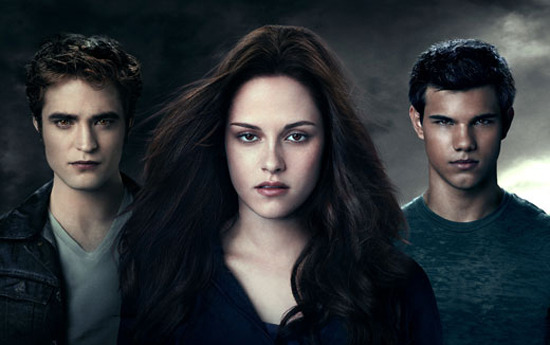 The full trailer for The Twilight Saga: Eclipse debuted on today Oprah, and if her stamp of approval isn't enough to get you excited about the third film in the Twilight series, I don't know what is.
OK, enough sarcasm, but I will say this: perhaps the trailer has deliberately gone extra heavy on a promise of action, but this looks like the Twilight movie with the most running so far. Is that worth anything? Check it out after the break and find out.
Rather than focusing on the limp romantic triangle between Bella (Kristen Stewart), Edward (Robert Pattinson) and Jacob (Taylor Lautner) this trailer promises a war between vampire clans, with the werewolves joining in to help out one side. That should be the logline for a movie I'd enjoy, but in between there are all the pale faces, mopey looks and other characteristic aspects of Twilight. The effects here look better than anything else seen in the series, but frankly it's not the effects that concern me any longer. It's all the stuff in between the FX shots.
Here's the synopsis:
Bella once again finds herself surrounded by danger as Seattle is ravaged by a string of mysterious killings and a malicious vampire continues her quest for revenge. In the midst of it all, she is forced to choose between her love for Edward and her friendship with Jacob — knowing that her decision has the potential to ignite the ageless struggle between vampire and werewolf. With her graduation quickly approaching, Bella is confronted with the most important decision of her life.
Kristen Stewart, Robert Pattinson, Taylor Lautner, Bryce Dallas Howard, Ashley Greene, Billy Burke, Peter Facinelli, Elizabeth Reaser, Nikki Reed, Kellan Lutz, Jackson Rathbone and Dakota Fanning all appear, directed this time by David Slade. Summit releases Eclipse on June 30.