James Cameron Discusses The Inspiration For Battle Angel Alita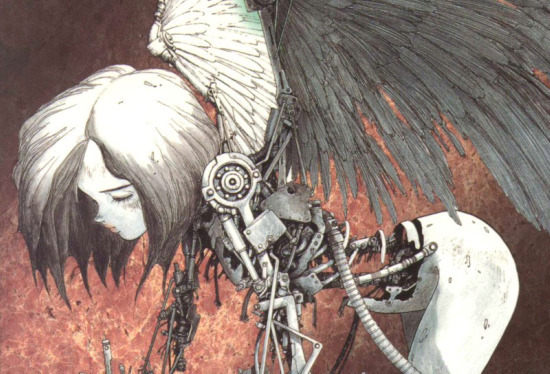 James Cameron has been talking about the possibility of an adaptation of the manga Battle Angel Alita for many years, but any actual film has remained on the distant horizon. Last year, as the release of Avatar was approaching, Cameron said he wasn't positive he was still going to make the film, and that The Dive might be his next feature. That was counter to other reports that suggested Alita was deep in pre-production.
Cameron has said that the tech of Avatar would be instrumental in making Battle Angel Alita, and his comments about possibly not making the film now seem like a smokescreen, as he continues to talk about the project. Thanks to the release of Avatar on DVD this week, Cameron is doing the interview rounds again, and he spoke about Battle Angel Alita yesterday in LA.
SciFi Wire was among a group that spoke to the director, who said,
Battle Angel, I think, is a science fiction movie that begs the question 'What does it mean to be human?' It takes place in a future world, a world that has cyborgs, but are you human if you have a mind, if you have a heart, if you have a soul? It's a journey of a young girl who tries to discover herself and what she learns upon that journey.
OK, that's all stuff we knew; or, it is all familiar to those who've been following along over the years. Speaking about his original love for the story, Cameron says,
I just love the character. Maybe it's from having daughters. I have three daughters, and thinking about what it's like, the main character is this little girl that everybody kind of ignores. She's got such a heroic heart on the inside, I've always loved that character.
But that doesn't get Alita fans any closer to knowing whether or not the film will actually happen. Tom Rothman, chairman of Fox, spoke about the possibility of seeing Alita before an Avatar sequel:
My preference is only that he makes another great movie for us...We've seen a lot of the stuff on Battle Angel over the last year, so we're very fired up about it. Look, James Cameron and 20th Century Fox have been in business together for over 25 years, one of the most successful partnerships in the history of the movie business, so that's something obviously that will continue.