Ridley Scott's Alien Prequel Details Revealed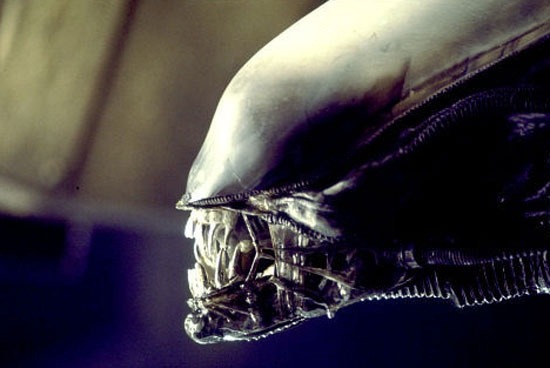 Last year it was announced that 20th Century Fox had hired Ridley Scott to direct a prequel to the classic sci-fi film Alien. At the time I believed that would never happen. Why would Scott return to film a prequel of one of the most popular sci-fi film franchises of all time? Why compete with yourself? Producing the film seems like a much safer bet. Who knows why, but Ridley Scott signed on to direct a prequel to Alien. We haven't heard much about the project until now.
MTV spoke to the filmmaker about his new film Robin Hood and was able to uncover some details about this upcoming project. Scott says that the story has been decided, they are in their fourth draft, and that designers are already "working graphically on designs for the various requirements of the film." In the next few weeks he'll have to turn a ballpark budget figure to the studio, but Scott is adamant that the film is actually going to happen. What is the story about? Scott explains:
"It's set in 2085, about 30 years before Sigourney [Weaver's character Ellen Ripley]. It's fundamentally about going out to find out 'Who the hell was that Space Jockey?' The guy who was sitting in the chair in the alien vehicle — there was a giant fellow sitting in a seat on what looked to be either a piece of technology or an astronomer's chair. ... [The film] is about the discussion of terraforming — taking planets and planetoids and balls of earth and trying to terraform, seed them with the possibilities of future life.
In a 2002 interview, Scott wanted to return "to where the alien creatures were first found and explain how they were created." It sounds like this idea has been incorporated into the prequel/reboot. Jon Spaihts is writing the screenplay, a job he earned after pitching the studio and production company Scott Free. Spaihts has no produced credits, but has written Shadow 19 and Passengers, both of which are also sci-fi space thrillers. Star Wars and Alien art-director Roger Christian previously confirmed that the movie will be shot in 3D.
Scott says that Weaver likely won't have a part in the movie, but reveals the main character is a woman. Also, we should expect the film in theaters "in late 2011, or maybe the best date in 2012." What gets me excited about the project is Scott's complete honesty about how the franchise has sucked dry (about Alien vs. Predator he said "I know it's commerce, but what a pity") and his lack of interest for ever making a sequel. Scott claims he's "always avoided sequels" and is only directing this film becuase he feels "there was something fresh" Good enough for me...
Head on over to MTV for the full interview.