Eastbound & Down Season 2 Set In Mexico! Michael Pena And Ana De La Reguera Join The Cast. More News...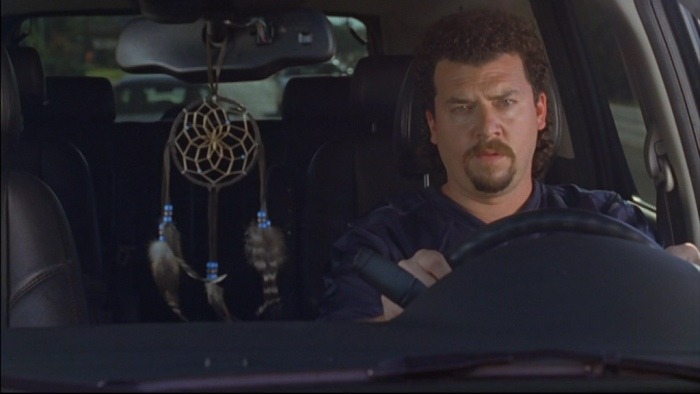 America's very own Kenny Powers aka The Man with the Golden Dick is officially leaving North Carolina and shipping off to play ball(s) in Mexico, better known as Hell on Earth in recent months due to drug cartel violence, kidnappings, and the rest of it. So, yikes, the "sour patch" seems only to worsen for Danny McBride's iconic steroid-taking professional baseball pitcher turned existential curse of an oaf. In early April, I wrote of the confirmation of an international change of setting from  Eastbound & Down co-director, David Gordon Green. He first brought up the possibility in 2008 during my set visit. In recent weeks, Puerto Rico had been bandied about quite a bit as a shooting location for the HBO series, but as I hinted, the island will sub in for ever-topical Mexico. The core team has been in Rico working on the scripts for the next eight episodes (its predecessor had six), and shooting begins in May.
Now, Deadline confirms two new regulars for the second season. In line with rumors, many of season uno's beloved characters won't be returning. One of the regulars for season two, actor Michael Pena, is a no brainer. He played the amazing thief/mall pig named Dennis in 2009's Observe & Report, the cult classic sophomore feature from EB&D co-creator and co-director Jody Hill. In a subtle hat tip to the movie and the series' new setting, fans will recall that Dennis fled America in a raffle car for Mexico where "the water's warm and the girls are wet. " More details south of the border, including news and pics of Kenny's vivacious new lady friend...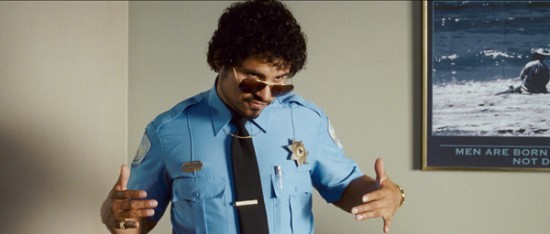 Pena's Eastbound character is said to be the owner of the baseball team Kenny plays for, in addition to a pal. This is killer news. In recent years, Pena has starred in several water cooler dramas like World Trade Center and Crash, but in Observe he really clicked with the fuck-the-world style of comedy and action that Hill & Co. are turning not only into a signature, but a formidable brand with their new production company Rough House Pictures, which is handling the new season. Might want to slip on a Scream mask as we move on to the next cast member...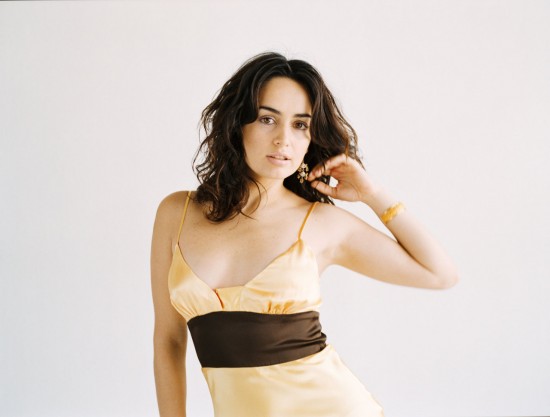 Established Mexican actress Ana de la Reguera is evidently the new love interest for Kenny. (Note: He ditched his busty high school flame, April, at the end of episode six, leaving her at a gas station with a pack of Skittles and a sad little suitcase.) Reguera has acted primarily in telenovelas and foreign fare, but some of our readers may recognize her as the kooky nun from Nacho Libre and from a supporting role (don't hold it against her) in Cop Out. She also hosted a Latin MTV Awards. Here's a video that shows off her physical assets...
The last tidbit of casting concerns the character of—spoiler?—Kenny Powers's father, who was said in the first season to be deceased, albeit by by Adam Scott's coked-out baseball scout. In part one of  my interview with Jody Hill from last year, I asked him about the possibility that Kenny's father had faked his death—it just seems like something such a character would do, for tax reasons or worse. Hill only offered a laugh and the following...
Hunter Stephenson: In the show, we come to find out that Kenny Powers's father is dead. But knowing Kenny's genes, I was like, his dad probably bailed or faked his own death. [laughs] [laughs] Have you guys discussed Kenny's mom, because it seems like she would still be located in Shelby (Kenny's NC hometown) with the rest of his family?
Jody Hill: You know, we have, but I can't give you any answers on that one, sorry, because some of that stuff might be coming up. I mean, I can say this: Kenny has a mother.
So, season two then?
Jody Hill: Ummmm. No comment. [laughs]
The role hasn't been cast, but you have to wonder if they'll pick a hard-living veteran like Nick Nolte, who had several scenes and good hedonistic chemistry with McBride in Tropic Thunder, an eat-the-worm-moded Tommy Lee Jones, or go for a lesser known badass. Who would you cast as the paternal force to Dr. Cock-n-Balls?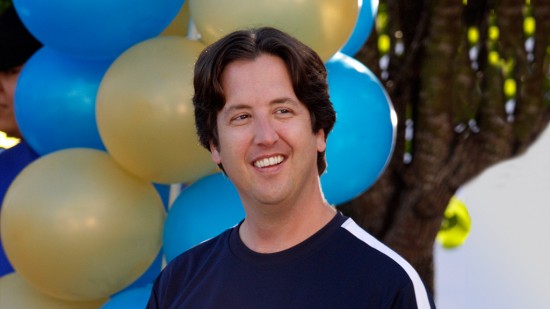 Rejoice: One of the returning characters is confirmed to be Steve Janowski, Kenny's stalkerish, retarded baby-faced sidekick. The character, played with guffawing bliss by actor/comedian Steve Little, has a new storyline where he goes to Mexico to track down his mulletted infatuation. It's surprising to some fans that many other characters are being left behind, but Hill has stated in the past that he wants a second season to be darker and highly unpredictable. He previously compared Kenny's journey from here on to Homer's The Odyssey, and has said if a second season is not the last we see of KP, a third season definitely will be.What do you think of the casting news, and what are your expectations for the series, which currently has a 9.0 on IMDB from 6,000+ votes?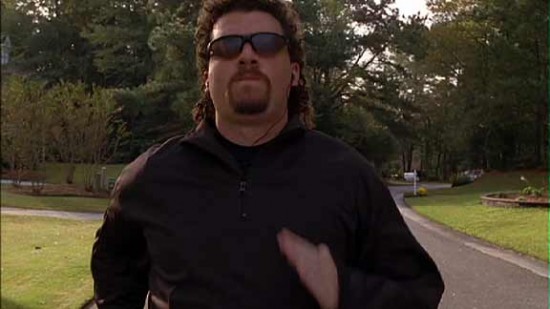 Hunter Stephenson can be reached at h.attila/gmail and followed on Twitter.