The Last Airbender Is Also Being Converted Into 3D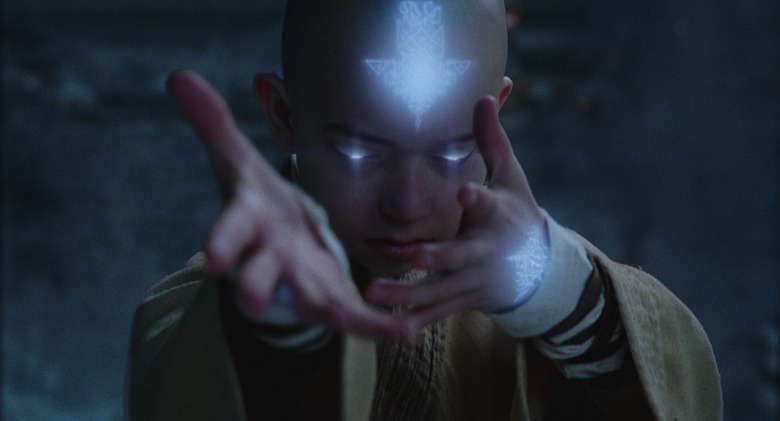 Deadline has learned that Paramount Pictures is jumping on the post-conversion 3D scam bandwaggon with M. Night Shyamalan-directed The Last Airbender. I had a feeling this was coming as producer Frank Marshall filed the following tweets earlier this month:
Looking at 3-D test... Looking at 3-D for various projects, I think it's here to stay, but not right for all movies... So far, feels like it's better to shoot in 3-D rather than convert....
Looking at other 3-D companies today, maybe even 3-D TV?
After several 3-D tests, I believe you can do a good conversion. Key is don't treat it as a technical process, but involve the filmmakers.
So it appears that Marshall, Paramount and Shyamalan were able to find a company that could turn a better product that the Clash of the Titans conversion, which yes, was awful.  As Flemming notes, Shyamalan is also notoriously "particular about his movies, so he must be sold on the conversion process." Apparently they are using Stereo D, the company that worked on James Cameron's Avatar.
I'm still not convinced that 3D conversion is worth it for newer films, but I also have not seen too many releases.Nightmare Before Christmas looks fine, as did the 3D upconversion footage I've seen from Beauty and the Beast, but it seems the 3D conversion looks a lot better with objects and animated creations than it does with live action. I was never impressed with the Harry Potter IMAX 3D converted segments. It always looked like cardboard cut-outs. Clash of the Titans was rushed in 6-8 weeks, outsourced, but Paramount feels they have enough time to convert Airbender and still meet the July 2nd release date.