Sex And The City 2 Tickets Are Already Selling Like Hotcakes, Six Weeks Before Film's Release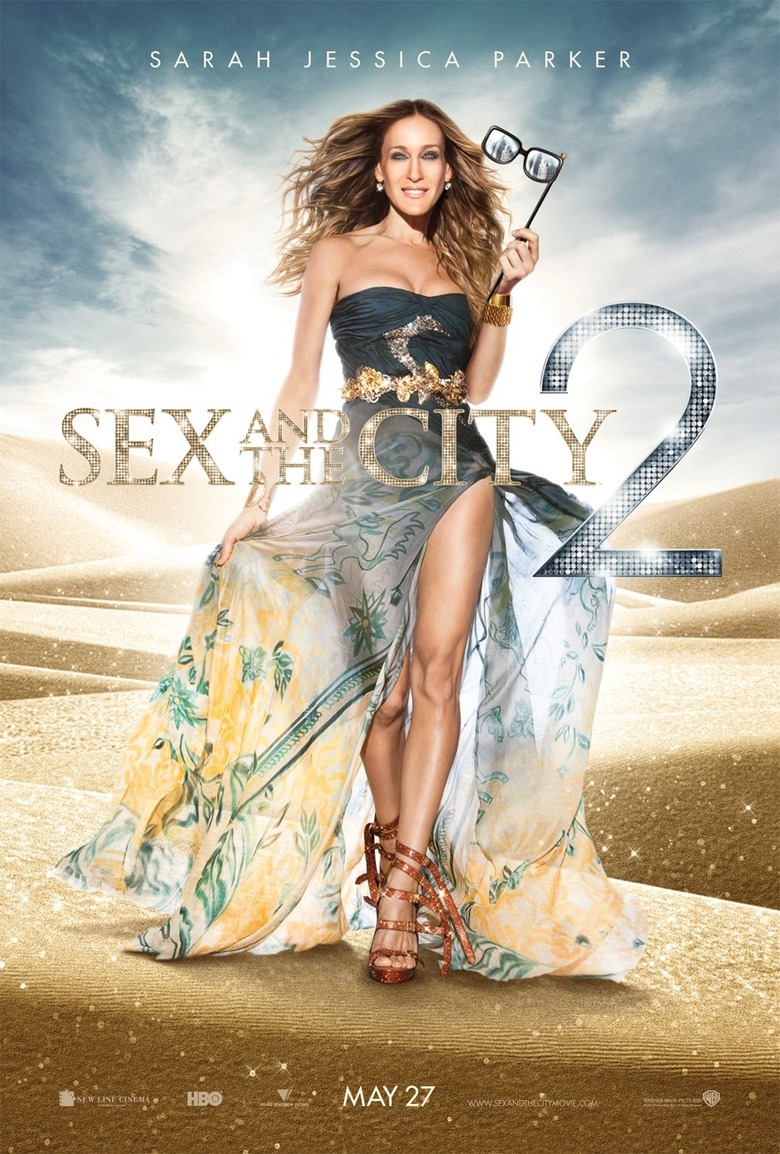 Movie tickets for huge summer films tend to go on sale a few weeks early. When you think of movies that have benefit from this, you might think of Star Wars, The Dark Knight, and....Sex and the City 2?
According to The Hollywood Reporter, tickets for Sex and the City 2 are already selling at a "brisk" pace. According to Fandango spokesman Harry Medved, "It was nearly 20% of our daily sales when it first went on sale, outpacing Kick-Ass, which was 17% of sales...We saw surprisingly strong advance ticket sales on the first one, with many female moviegoers buying tickets en masse, planning screening parties for groups of friends who were flying in from out of town." The head of marketing at Regal commented on the film's event-like nature, saying, "Based on our experience with the first film, this can become quite an elaborate and fun-filled evening. Aside from purchasing tickets to see the movie, they are already reserving limousines and making restaurant reservations." Good times. The original film grossed over $415 million worldwide.
Sex and the City 2 will be in theaters on May 27, 2010.