Casting Notes: Daniel Dae Kim In Deathgames; Marisa Tomei In The Lincoln Lawyer; Matt Damon Possibly In Tender Is The Night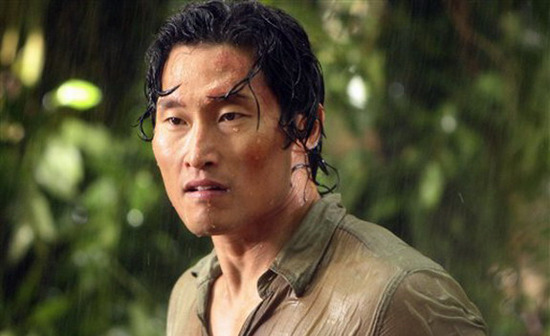 Whether because of the Hawaiian location and sometimes unpredictable schedule of ABC's Lost or because they're so associated with their island characters, several of the show's primary actors have yet to book sizable feature gigs outside of the series. Now that the show is about to wrap, however, expect to see Lost mainstays showing up in casting announcements left and right. First up is Daniel Dae Kim, who will appear with Samuel L. Jackson and Kellan Lutz in Deathgames, directed by former VFX guy Jonah Loop.
As we recently mentioned, the story is about a man (Lutz) who is kidnapped by a bizarre mastermind (Jackson) and forced to fight in a modern gladiatorial arena that broadcasts combat online. Kim will play a prisoner who is "an artist who happens to be a master of kendo, a skill that comes in handy when he competes for his life and his wife's." Kim will also briefly be seen (essentially a cameo appearance) in The Adjustment Bureau and is in the pilot for the new Hawaii Five-O. [THR]
After the break, a legal role for Marisa Tomei, and a possible spot in a remake for Matt Damon.
The Lincoln Lawyer is a legal thriller that was originally set to star Matthew McConaughey and Tommy Lee Jones, with Jones directing. But he left over 'creative differences,' and the film has soldiered on. I'm not sure the film yet has a director signed, but Marisa Tomei is now in talks to join the cast as the ex-wife of McConaughey's character. She'd play "prosecuting attorney Maggie McPherson," in the story of a small-time Los Angeles lawyer who operates out of his Lincoln and lands the case of a lifetime defending a playboy accused of murder. [Production Weekly]
Finally, Fox is in development on a remake of Tender is the Night, based on F. Scott Fitzgerald's novel, with screenwriter David Nicchols working on a draft. Offers have gone out to Matt Damon and Keira Knightley to play the deteriorating couple at the center of the story. No director is yet on board, and these are just offers, so consider this one tentative, if interesting, for now. [Pajiba]