Pixar Canada Officially Opens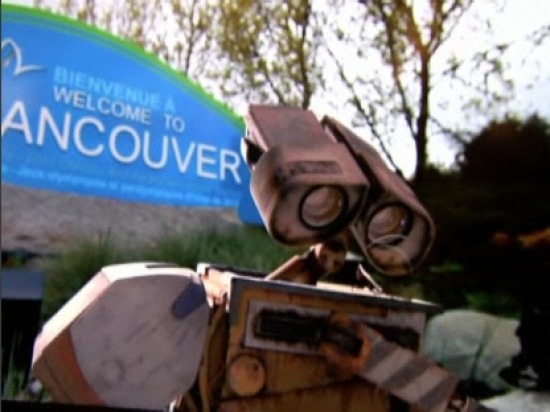 In May of last year, we told you that Disney was planning to build a 20,000 square-foot computer animation studio in Vancouver, British Columbia. Well, Pixar Canada officially opened its doors this week.
The new facility will employ 75 to 100 people, but right now has about twenty employees on staff. The purpose of the Canada-based studio is to produce computer animated short films, which usually run anywhere from three to six minutes in length, and take 6 to 8 months to produce.
The short films will be produced for "all of Disney's ancillary businesses," such as television, compilations on DVD, Internet broadcasting, theme park attractions as well as theatrical exhibition. For example, the studio will create projects similar to the Cars-toons series. Feature Films, all stereoscopic 3D work, and Post-Production will still continue to be done at the company's main studio in Northern California.
Pixar has released a short film showing some of the Pixar characters exploring their new home of Vancouver, complete with commentary from John Lasseter.  Watch it by clicking on the video image below:
Disney's choice in Vancouver not only allows the mouse house to take advantage of the B.C. tax credits, but gives them immediate access to the talent pool from the city's art schools. Also, it helps that the city is in the time zone is the same as Emmeryville/Los Angeles.
Amir Nasrabadi, who had been vice-president of operations at Disney's direct-to-dvd studio DisneyToon Studios was promoted to general manager of the Vancouver-based studio. Dylan Brown, previously a supervising animation director at Pixar, serves as creative director. Darwyn Peachey, who served as technical lead on the 3-D versions of Toy Story and Toy Story 2 will be Vancoiver's chief technology officer.