HIGH School Movie Trailer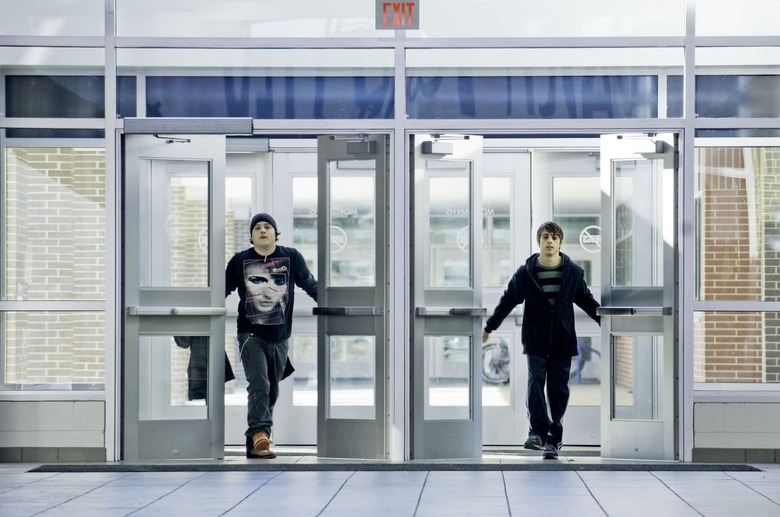 One of our most anticipated films of the 2010 Sundance Film Festival was the stoner comedy High School. I attended a midnight screening of the film, and the crowd was hysterical with laughter. That said, I thought the premise was much more clever than the actual film. What's the premise? Here is the official description from Sundance:
"Michael Chiklis plays a smarmy high school principal who suddenly institutes a zero-tolerance crusade, introducing mandatory drug tests for all students. Failure of which will result in immediate expulsion. Matt Bush plays a straight-arrow valedictorian named Henry Burke who normally would have nothing to worry about, except he just tried marijuana for the very first time. I'll let the Sundance description take over: "With his college scholarship hanging in the balance, Burke begrudgingly teams up with charismatic pothead Travis Breaux to do the only thing they can think of to neutralize this threat—get the entire student body stoned."
Twitch has discovered a trailer for the film online, which we've embedded after the jump. Watch it now and leave your thoughts in the comments below.HIGH School is John Stalberg's feature directorial debut, starring Michael Chiklis, Matt Bush, Sean Marquette, Adrien Brody, Colin Hanks, Mykelti Williamson, Andrew Wilson, Yeardley Smith, Michael Vartan, Curtis Armstrong, Erica Phillips and Adhir Kaylan.