23 High Resolution Photos From Iron Man 2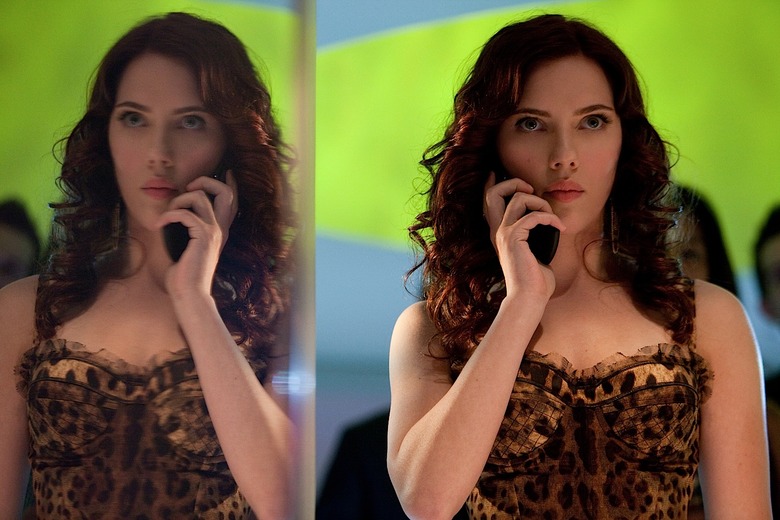 Paramount Pictures and Marvel Entertainment has released 23 production photos from Iron Man 2. Click after the jump to check them out. About half of the photos are brand new.
"IRON MAN 2"
Paramount Pictures and Marvel Entertainment Present
A Marvel Studios Production
A Jon Favreau Film
Co-Producers Jeremy Latcham Victoria Alonso
Executive Producers Alan Fine Stan Lee David Maisel
Denis L. Stewart Louis D'Esposito Jon Favreau Susan Downey
Produced by Kevin Feige
Screenplay by Justin Theroux
Directed by Jon Favreau
Cast: Robert Downey Jr., Gwyneth Paltrow, Don Cheadle, Scarlett Johansson, Sam Rockwell, Mickey Rourke and Samuel L. Jackson as Nick Fury.
Synopsis: Paramount Pictures and Marvel Entertainment present the highly anticipated sequel to the blockbuster film based on the legendary Marvel Super Hero "Iron Man," reuniting director Jon Favreau and Oscar® nominee Robert Downey Jr. In "Iron Man 2," the world is aware that billionaire inventor Tony Stark (Robert Downey Jr.) is the armored Super Hero Iron Man. Under pressure from the government, the press and the public to share his technology with the military, Tony is unwilling to divulge the secrets behind the Iron Man armor because he fears the information will slip into the wrong hands. With Pepper Potts (Gwyneth Paltrow), and James "Rhodey" Rhodes (Don Cheadle) at his side, Tony forges new alliances and confronts powerful new forces.
Release: May 7, 2010
Rated PG-13 for sequences of intense Sci-Fi action and violence, and some language.