Development On Bond 23 Suspended Indefinitely; MGM Woes To Blame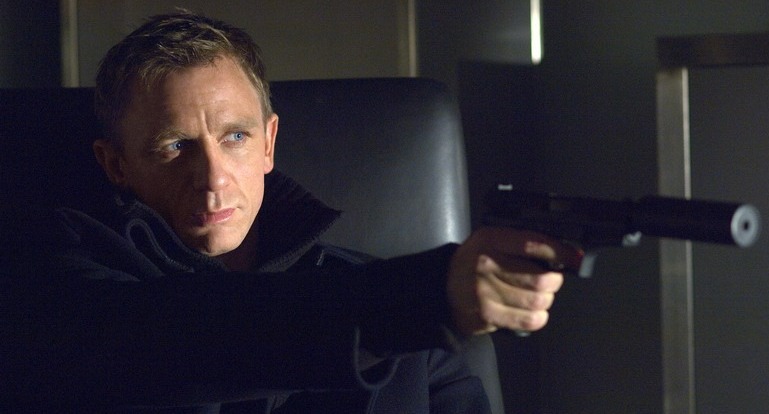 Remember last year when MGM's bankruptcy troubles first came to light and we were relatively optimistic that the future of the James Bond franchise was not much in doubt? Well, we're less optimistic now; at this point I might even bet on a SPECTRE plan to succeed before I'd put money on seeing a Bond film with the behind the scenes talent assembled in recent months. EON Productions has just issued a statement that, thanks to the troubles surrounding MGM, development on Bond 23 has ceased.
Bond producers Michael G Wilson and Barbara Broccoli have issued a joint statement saying that work on the twenty-third film in the James Bond franchise, tentatively planned for release sometime in 2011 or 2012, has been halted, leaving the franchise on indefinite hiatus.
Due to the continuing uncertainty surrounding the future of MGM and the failure to close a sale of the studio, we have suspended development on 'Bond 23' indefinitely. We do not know when development will resume and do not have a date for the release of 'Bond 23.'
This does not mean that the Bond franchise is dead. But without a solvent backer, nothing further will happen.
The question here is: what does this do to the collection of talent assembled for the franchise of late? The Bond films have done a lot for Daniel Craig; will his contract now be subject to question if EON Productions can't say for certain that they'll be able to mount a film any time soon? And what of Sam Mendes, the most recently attached director? Screenwriter Peter Morgan was already rumored to have moved on; will any of his script survive, or will EON start anew? It is possible that EON will be able to resume work within the next few months, if MGM's troubles are resolved. But if not, we may eventually see a rather different Bond 23 than we'd been expecting over the past year.
[via ComingSoon]