Casting Notes: Sam Jackson And Kellan Lutz In Deathgames; Lily Collins In Abduction; Ethan Hawke In The Numbers Station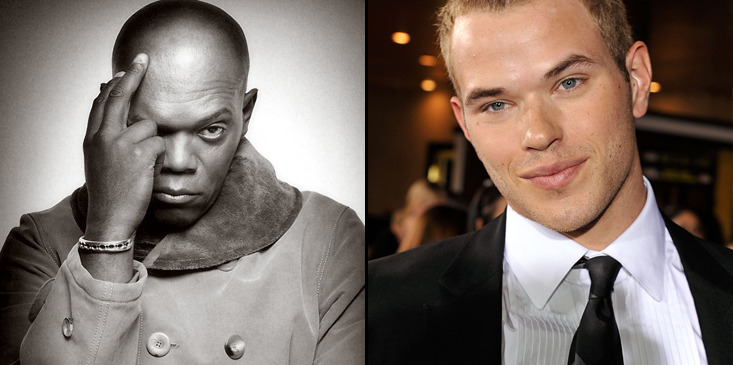 I'll be fairly well amused if Kellan Lutz ends up being the real breakout star from Twilight. He's in a few films now, and even though he lost the lead role in Conan, the fact that he's not angling for ridiculous paydays (a la Taylor Lautner) makes me think he'll be around for a minute.
Now he's set to co-star with Samuel L. Jackson in Deathgames. Former VFX supervisor Jonah Loop is making his directorial debut with the film, which is about "a young man (Lutz) who is kidnapped and forced into the savage world of a modern gladiator arena, where men fight to the death for entertainment of the online masses. Jackson orchestrates the games, overseeing them from his computer lair with the help of twin ladies who see to his every desire." Jackson's life sounds more or less like the existence I dreamed of when I was 16. [THR]
After the break, more on another Twilight star's new movie, and Ethan Hawke is attached to a mysterious movie.
Meanwhile, in other Twilight alum casting news, Lily Collins is joining the cast of Abduction, which is the other film (alongside Stretch Armstrong) to actually move forward with Taylor Lautner as star. John Singleton will cash another paycheck as director of this thing, from a script by Shawn Christensen. Lautner will play "a young man who discovers his own baby picture on a missing persons website." [Variety]
Finally, from a Production Weekly tweet comes word that Ethan Hawke is in talks to star in The Numbers Station, from first-time screenwriter Scott Frazier. (And by first-time, I mean this is his first sale, though it may also be his first script.) I can't dig up any other substantive info on this one, but I'm going to assume the film is not about the Dharma station The Swan.