Arclight Hollywood To Screen The Empire Strikes Back With Live Harrison Ford Q&A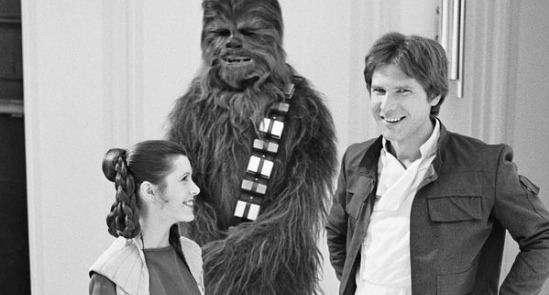 To celebrate the 30th anniversary of Star Wars: The Empire Strikes Back, Lucasfilm is planning a yearlong charity campaign that kicks off on May 19th 2010 with a one-night-only digital screening of Empire at the ArcLight Hollywood. And better yet, there will be an on-stage Q&A with Harrison Ford, an actor who notoriously doesn't usually do Star Wars events and conventions. The information comes from the Hero Complex Blog.
The Good News: The ArcLight screening will benefit St. Jude Children's Research Hospital.The Bad News: Tickets don't come cheap: $100 or $175 for "premiere seating", both of which are on sale now at the St. Jude's website.
If I wasn't going to be in France at the Cannes Film Festival, I'd love to attend this. I'm sure some of you Los Angeles-based /Film readers have $100 bucks saved up to watch Han Solo with Han Solo, right?