/Film UK - Crying With Laughter, The London Film Museum, Penelope: Princess Of Pets And Much More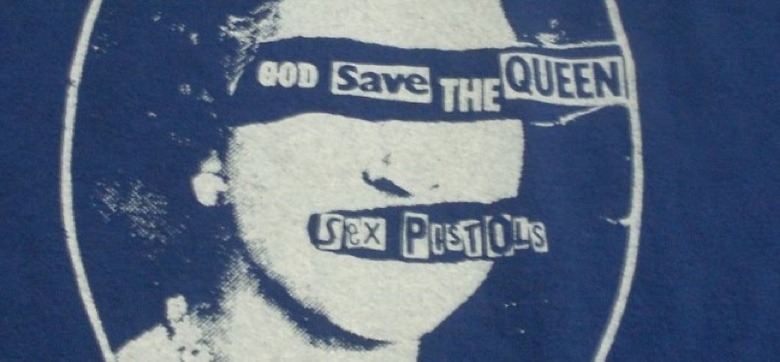 Coming to you weekly from my vantage point in good old Blighty, it's Slashfilm UK. Anglos and Anglophiles rejoice as every week I'll be bringing you a round up of news, links and coverage specific to the motion picture comings and goings here in the UK. Sometimes we'll be talking about films that have already played in the US, other times it will be films that won't make it to the US for a good while yet, and from time to time you'll read about films that will never make it to the US at all.
The Guardian have shone a spotlight on the BFI Southbank double bill of The Little Ones and Jemima and Johnny, telling us that they depict "the multiculturalism of mid-60s London without letting race dominate the narrative". You can book for the films on the BFI website.Terry Gilliam and Mike Figgis are each directing an opera for the ENO 2011 season. Figgis will be in charge of Donizetti's Lucrezia Borgia while Gilliam is taking on Berlioz' The Damnation of Faust.Frightfest are launching a new e-magazine. Less than 24 hours in they've already got 600 subscribers via their Facebook group. I don't want to sound like and advertisement, but I do think Frightfest are fantastic.
Here's a trailer for Penelope: Princess of Pets, the comedy pilot with Kristen Schaal, Julian Barratt and Kurt Braunholer that C4 will be screening next Wednesday. There's no need for me to try and explain it again, the trailer does a pretty good job.
Empire have an exclusive preview of behind-the-scenes material from the Heartless DVD/BD. It really is a very good film and whether you choose DVD, BD, VOD or a trip to the cinema, I hope you give it a go when its May 21st release date comes around.
This week saw the kick-off of the new Prince Charles Cinema's Vintage Film Season. Members tickets £4, non-members £5.50 – can't say fairer than that. Here's the poster with – if you squint or have a magnifying glass – a full listing of the season's films.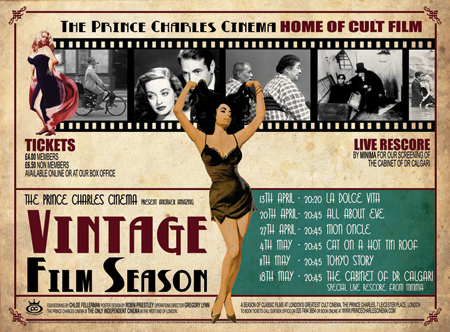 The Brit-based Hammer Films are teaming up with Dark Horse Comics. Their first collaboration will be on a Let Me In tie-in comic, though future flow of the synergy is expected to go the other way, and we may see Hammer producing movies from Dark Horse properties. Screen Daily's report is currently subscriber only, I'm afraid.
The BBFC have certificated Get Him To The Greek as a 15 for "very strong language, strong sex & drug references, & strong sex". It has a run time of 108m 58s.
Meanwhile, more BBFC information reveals two special features for the upcoming Beauty and the Beast Diamond Edition DVD and BD: 51 minutes on The Untold Stories Behind the Making of Beauty and the Beast and 12 minutes of something called Broadway Beginnings.
The British Video Association are reporting that Blu-ray sales are behind the growth in UK home entertainment spending:
Sales of Blu-ray are up 69.5% (up 50% in value) on the same period in 2009, reaching 2.7m units in the first three months of the year, taking the total number of Blu-ray Discs sold to 15.6m units since launch.
It's worth noting that 24% of all copies of The Hurt Locker sold in the UK were on Blu-ray. I imagine the delay in folk cottoning on to the picture had some effect there, plus the desire to see the Best Picture Oscar winner at its best.
I've been down to the London Film Museum, intending to write all about it here on /Film UK. Seeing as I had a camera with me, however, I thought I'd instead pop that out and capture some video. It's only a few minutes long but you'll get some idea of the depth and breadth of exhibits in the museum. There's also some info on the upcoming Fan Fest event that will take over the Museum next weekend and bring together the largest ever collection of Bond actors in one place.
In this video, I'm speaking to Mark Best, the Museum's manager of publicity and marketing, and showing off just a sampling of the exhibits.
The first 3D Blu-ray release in the UK will be Cloudy With a Chance of Meatballs on June 14th. Unsurprisingly, this release is timed to coincide with the launch of Sony's 3D sets and players. According to the press release, 3D discs of Open Season and Monster House will follow shortly too.
CinemanX have announced production of a 3D documentary of the Isle of Man TT races. I can see that doing pretty well on 3D BD once the format catches on.
The BBC have unveiled their new online archive on the "changing faces" of Dr. Who. It makes for a good half hours rooting and tooting, with the audience research reports proving especially interesting and my absolute highlight being the first proposal for the character of The Master.
Here's a fan-shot video from a Dr. Who event at an NYC branch of the Apple Store. Moffat, Gillen and Smith, shakicam, applause and some dodgy edits.
The Virgin Media Shorts short film competition is happening again. The judges for 2010 include Thandie Newton, Mike Newell, James King and Virgin's own Cindy Rose. Not sure why The Telegraph say Duncan Jones is a judge – he's not named on the official site.
Malcolm Tucker – roaring cussbucket of In The Loop and The Thick of It – has reacted to the first UK Leadership Debate over at The Guardian.Jonathan Ross and Tommy Lee Edwards' Turf is apparently headed to the big screen, possibly directed by Matthew Vaughn. Here's an interview with Ross and Edwards at a Forbidden Planet signing event in which they cite movies – and a wide range of movies at that – as their influences, and barely mention other comics at all.
Did you hear Tommy saying that he's designing the Akira movie? Go back to around 7:00 if you want to.
Did you miss Andy Nyman and Jeremy Dyson's superb Ghost Stories at The Lyric Hammersmith? Your second chance is coming, as the show is transferring to the West End this July and is booking now for dates into November. I'd recommend buying your tickets for the Duke of York season right now. Note how there's no show listed for Halloween? I bet they're planning something special.
Alongside the full-scale festival, there's something altogether more humble gearing up for a little run around Cannes: it's the Cannes in a Van fest, in which films get screened... well, from out of the back of a van. This "four-wheeled film festival" is now in its fourth year and publishing a daily blog. Here's their promo video:
That was cut to promote a documentary about the scheme back in 2008, but it does give some idea of what they're up to.
Ray Winstone is to star in the "British caper/thriller" The Hot Potato. Screen Daily will tell you more... if you're a subscriber. They are also reporting on Acts of God, a UK-to-France road movie with Ed Hogg and Robert Sheehan, but that's also locked behind their paywall.Bill Forsyth has given a retrospective interview to WNYC (though, apparently, not an WNYC in the US). He's still one of the best filmmakers we ever produced so any interview with him is essential listening for me.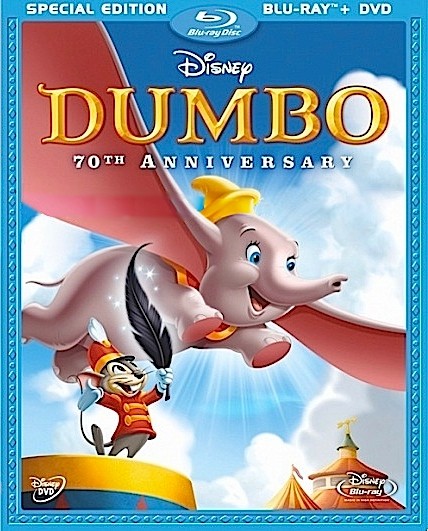 My home viewing for the week has been Dumbo, the Walt Disney classic about a little Elephant with big, big ears. It's now available in a DVD and Blu-ray double pack, region coded B and C. Which means, essentially, that the US is going to have to wait, the way they did for Monsters Inc.
This Dumbo release has been out for a couple of weeks now but only just popped through my letter box. At least that's one good thing that came to he who waited.
I've always loved Dumbo, and always found it somehow different to its Disney peers. As I grew older and began to understand more and more about animation and cinema, a few key reasons why it had such a different tone started to become clear. For one thing, it's very brief, and resolves very, very rapidly; for another, it's atypically bright and colourful throughout, whereas most Disney films span a far wider and more subtly graduated series of colour schemes; and finally, the animation itself is in a looser, more free and maybe even impressionistic style than any of the Disney features. There's a lot of ways in which Dumbo looks more like one of the early Silly Symphony shorts, with their rubbery anatomies and almost entirely graphic style of design work, than say, Lady and the Tramp or Jungle Book, and most definitely Pinocchio. Of course, this is not to say that this style has not been executed with great artistry and flair.
The disc's picture quality is, as you'd imagine, quite impressive indeed. I took a good hard look at the integrity of the lines and they looked great, with no obvious artefacting or DNR damage. Of course, I didn't have an old copy to compare this new release with, but I can at least tell you that it stands on its own terms. This goes also for the colour tones and levels, which seembrilliantly balanced and well-tuned, though I can't pledge personally that they're in anyway true to the original 1941 cinema presentation. Is this the Dumbo that Walt and co. wanted us to see? I can't say, but I'm pretty sure that if Walt came to it cold, sat down and screened it, he'd think it looked wonderful.
The key special feature on the disc is a Cine-Explore commentary which sees Pete Docter, Andreas Deja and journalist and Disney historian Paula Sigman pop up as a picture-in-picture track. Their contributions are regularly punctuated by archive audio and video, most notably some comments by Ward Kimball who appears in some hugely charming film clips. I'm a commentary track addict, and these Cine-Explore options are like catnip to me. Essential viewing, I'd say.
There's also a couple of featurettes – one carried over from the old DVD, another exclusive to the new release. It was nice hearing John Canemaker, Eric Goldberg and other animation luminaries placing Dumbo into context and highlighting a wealth of information about its production and release, though there was a great deal of cross-over between what they were discussing and the material included in the Cine-Explore thread. The solution would be to assume all viewers would screen both, whereas here the editorial policy seems to be set by thinking that viewers would plump for just one or the other.
One special feature I'm not at all interested in is the so-called Disney View, which adds lightly-animated side panels to the 4:3 image to fill out a 16:9 TV set. Frankly, if you're put off by "black bars" then you need to pull your socks up and snap out of it, not compromise the artistic integrity of the film by fiddling with its format. I'm sure the side panels are as sensitively handled as they could be, but they are still fundamentally a bad idea. If nothing else they indulge the great many people with absurd prejudices towards aspect ratios that don't "fill" their TV sets.
All in all, Dumbo is a hearty recommend though, of course, I'd say the same thing about a VHS copy if that was the only way to see this odd, beautifully crafted little wonder.
Of big screen release the one I want to talk about is Crying With Laughter. I've got a video interview with the star and director of the film coming soon – essentially once some frustrating technical issues are ironed out – but in the mean time, I at least want to send you out to see the movie. It starts screening today in select cinemas across the UK, and will slowly move across the land in the next month or so.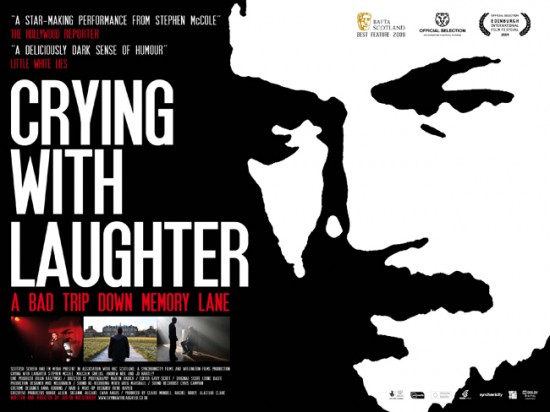 For the first five minutes or so, the more cynical viewer will probably expect Crying With Laughter to spin out as some slice-of-life shakicam drama about a misanthropic stand-up comedian. Slowly, though, threads start to become apparent, and then almost as slowly, they start to be woven together. As the tapestry suddenly becomes clear, you'll realise: what you're watching is a thriller.
Hal Hartley called his film Amateur a "thriller with one flat tire". Crying With Laughter is a thriller in which the car sits dormant for a while, engine running but just waiting. And then, eventually, the pedal goes down and the film starts to make a new kind of sense as it hits the highroad.
Once Crying With Laughter goes up a gear, you actually get a refreshed appreciation for the earlier scenes. Obviously it's not ideal that the first act seems a little short on engaging hooks, but to its credit, there's a lot of groundwork being done, and it is all essential stuff. In a perfectly balanced scenario, you'd get something like Tarantino's Jackie Brown. This is more like Jackie Brown standing on one leg and occaisonally hopping to not fall over – but it doesn't fall over.
Very often, the secret weapon in a very, very low budget film – and Crying With Laughter cost considerably less than you would guess, I think – is the lead actor. In this case that's Stephen McCole. He co-created the role of Joey Frisk with director Justin Moltnikov through a series of workshops, and it's tempting to assume he's poured a lot of himself into the role it's so comfortable a skin on him. The plot of the film is all about Frisk and his changes, the lessons he learns and the risks he takes – as well as the stupid things he does, the memories he's struggling with, the past he's crashed and burned. It's also about the way one simple flaw in his character becomes a great crack, and how others take advantage of this. A tragedy about a comedian, basically.
Ultimately, the film leaves some loose ends for the audience to tidy up themselves and more than one question of plausibility. Nonetheless, there's enough of what works to encourage.
Molotnikov and McCole are collaborating again on another feature, and I wouldn't be surprised to see their ongoing collaborations cement Crying With Laughter as a cult "I knew them when" bragging item.
The official Crying With Laughter site will tell you when the film is going to be in your neighbourhood, and also when you'll be able to see McCole do some real, live stand up comedy.