Story Details Revealed: A Very Harold & Kumar Christmas And John Hughes' Unproduced Screenplay Grisby's Go Broke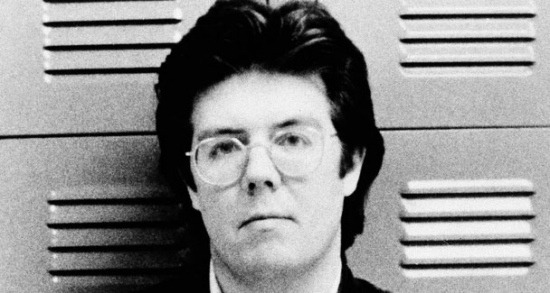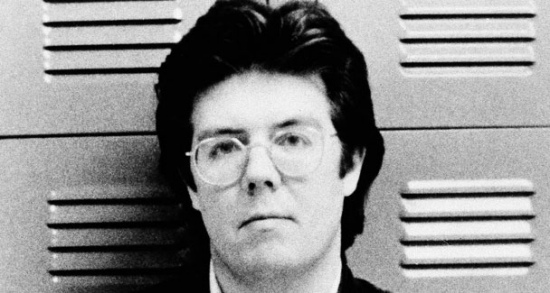 In March, we broke news that Paramount Pictures and Roth Films were developing a movie using John Hughes' unproduced screenplay Grisby's Go Broke. Paramount later denied the rumor (which probably means they considered the property, but decided not to), but I've been itching to get my hands on Hughes original script to see an unmade Hughes movie that never was. And now we have some more details about that script, and the upcoming stoner-sequel A Very Harold & Kumar Christmas.
John Hughes' unproduced screenplay Grisby's Go Broke
The family comedy revolves around a "wealthy, yet dysfunctional suburban Chicago family" who lose all of their wealth because of bad investments and a bad economy (how timely?) and are forced "to move to the sticks losing their friends, all of the while becoming closer to one another." I was originally told that the tone is similar to Modern Family. Script Shadow recently reviewed a March 2003 second draft of the script, and here is an excerpt:
We meet the rest of the Grigsbys, who live in a mansion of their own. Judith and Gary have a 12 year old stuck up daughter named Wendy (who gets upset when the tempura on her private school's lunch menu is too greasy), an 11 year old snobby son named Damon (who finds joy in making fun of public school kids), and a four year old anti-christ named Gracie (who orders around the maid and the nanny as if she were Mussolini). This is clearly a family who, because of their extreme wealth, has lost all connection with the real world.
Which is too bad, because things are about to get a lot more sucky for them. Mr. Economy sneaks up from behind and karate chops Gary and Judith's jobs away. Which would be bad enough. But the Grigsby's break one of the cardinal rules of being rich, which is to not live above your means! (actually, this is good advice for anybody, regardless of your income. In particular, me) In order to take care of all their outstanding payments, they end up selling everything they own, which leaves them with even less money than Screech. The Grigsbys must then move to an old real estate property Gary bought and forgot about in the neighboring working class town of "Mulletville."
You'd think that having to write "Mulletville" in your return address would be punishment enough. But this is only the beginning. Wendy regrets dogging her soggy tempura since now her lunch menu consists of a meat the lunch lady can't even identify. Gary, who used to own his own construction business, must now WORK construction. Poor Judith has to work in a department store, where her bitchy former rich friends come to routinely be bitchy to her. And let's not forget about Gracie, whose days of having a maid fetch her grapefruit juice are long gone. Now she has to compete with the voice boxes of 20 other kids her age in a, gasp, PUBLIC PRE-SCHOOL!
Read the whole script review on Script Shadow.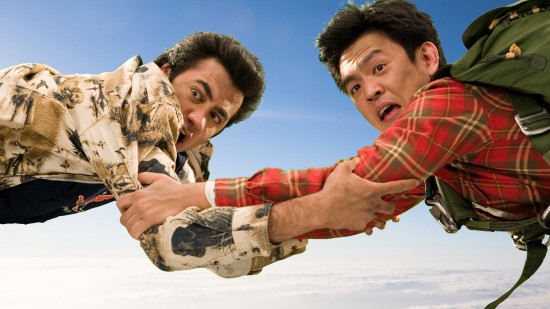 Meanwhile, Vulture has read the latest draft of A Very Harold and Kumar Christmas, the third installment of the stoner-comedy series. Here is what we've learned:
119-page draft from January 22nd 2010 by Jon Hurwitz and Hayden Schlossber
Harold and Kumar, now in their 30s, have not been on speaking terms for years.  Harold is a married, drug-free, Wall Street executive, while Kumar is single, still living like a teenager, and has recently had his medical license suspended for smoking marijuana.
The pair are reunited when a package intended for Harold arrives at their old apartment and Kumar must deliver it to Harold's house. Kumar ends up burning down Harold's special Christmas tree grown by his father-in-law, requiring the duo to seek out a replacement.
According to Vulture, "Along for the ride this time are waffle-making robots ("It's this year's hot new toy — Wafflebot!"), a drug-taking infant who makes the baby from The Hangover look like a huge prude, and, of course, Neil Patrick Harris, who returns despite his having been shot to death outside of a whorehouse in H&K 2. There's also a small role written for Kelly Ripa, as NPH's co-host for a TV Christmas special, that we kinda doubt she'll take (but really hope she does!)."
The script also features a five-page claymation sequence in which Harold and Kumar, high on psychoactive eggnog, are chased through midtown Manhattan by a giant evil snowman. Perfect for 3D.
For more, read the full script review on Vulture.