Confirmed: Martin Scorsese Is Making A 3D Movie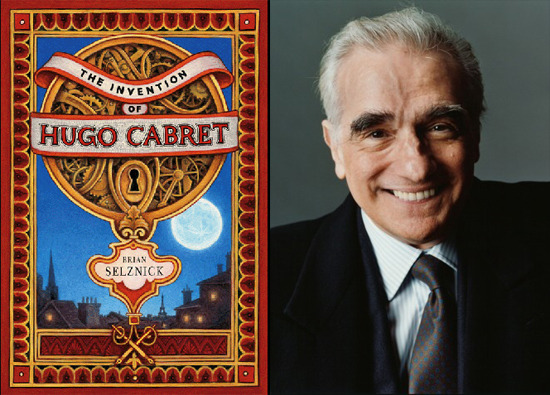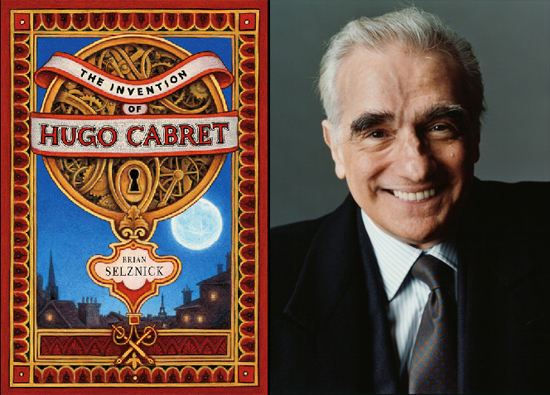 Back in March,Academy Award-winning filmmaker and historian Martin Scorsese announced his approval of Digital 3D filmmaking, stating "We see in depth, for the most part. We go to the theater — it's in depth. Why couldn't a film like `Precious' be in 3-D? It should be." Scorsese even admitted that he'd love to make a 3D film himself.
And it was only a few months earlier, we heard that Scorsese's next film might be an adaptation of Brian Selznick's novel The Invention of Hugo Cabret (one of the projects that has been on the director's slate since 2007).  For the last few months, it has been rumored that Scorsese might be making the 3D plunge with Hugo Cabret. But Variety now confirms that this will be a 3D production.
Scorsese has said in the past that he's "very excited by 3D...But if the camera move is going to be a 3D effect, it has to be for dramatic purposes – not just throwing spears at the audience. And that, maybe I can't do that. Maybe my daughter's generation – she's 10 now – can think that way."
The Aviator scribe John Logan penned the screenplay adaptation of Brian Selznick's bestselling children's novel. The book description for The Invention of Hugo Cabret follows:
Orphan, clock keeper, and thief, Hugo lives in the walls of a busy Paris train station, where his survival depends on secrets and anonymity. But when his world suddenly interlocks with an eccentric, bookish girl and a bitter old man who runs a toy booth in the station, Hugo's undercover life, and his most precious secret, are put in jeopardy. A cryptic drawing, a treasured notebook, a stolen key, a mechanical man, and a hidden message from Hugo's dead father form the backbone of this intricate, tender, and spellbinding mystery.
So far, the film will star Sacha Baron Cohen as the inspector, Ben Kingsley as the old man, Asa Butterfield (The Boy in the Striped Pyjamas, Nanny McPhee) as the titular Hugo Cabret, and Chloe Moretz (Kick-Ass) will play "an eccentric, bookish girl" who comes into Hugo's life as he navigates the Parisian train station where he lives.
The project will begin production in London in June 2010, and Sony will release the film on December 9th, 2011.