Paul Verhoeven Developing Big Screen Adaptation Of... Jordan Mechner's Video Game The Last Express?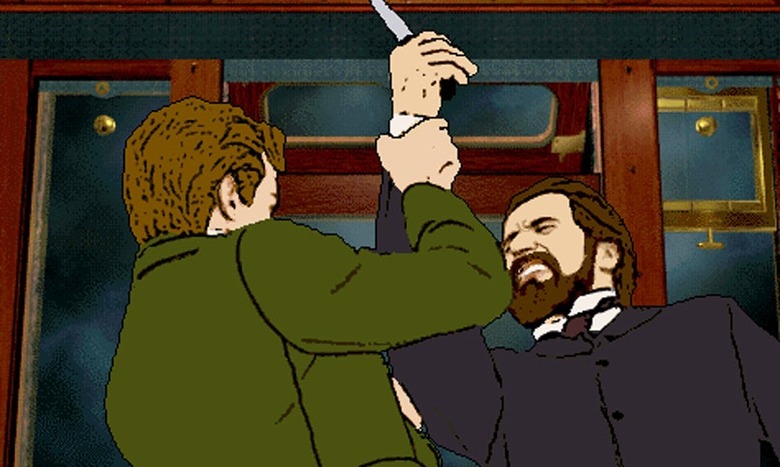 Paul Verhoeven, a director best known for films like Robocop, Starship Troopers, Total Recall and Basic Instinct, hasn't stepped behind the camera for a few years (2006's Black Book). But is now appears the filmmaker is developing a big screen adaptation of a video game. The filmmaker told MTV:
"I am working on a movie now that is... situated in 1914. Basically, Indiana Jones-ish you could say, but also Hitchcockian. We are scripting it. It's an idea that exists already... from another medium, and so we are making it now into a film narrative." Which medium, Josh asked. "A game, a video game."
MTV was unable to figure out which video game Verhoeven was talking about, but I think I may have cracked the code.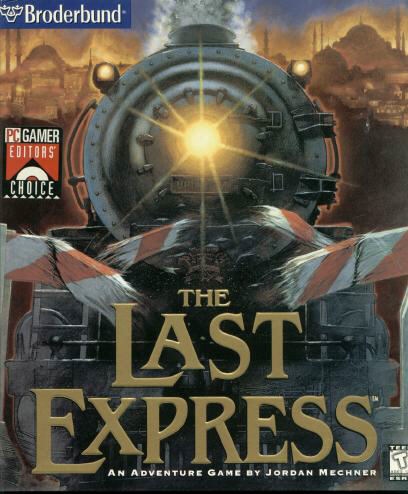 I believe it could be The Last Express, a real-time adventure game created by Jordan Mechner (yes, the guy who also created Prince of Persia) which takes place on the Orient Express just days before the start of World War I. You might not remember the game as it was released exclusively on CD-Rom (PC/Mac) in 1997. Here is the kicker:
As CNN describes THE LAST EXPRESS, it's like "A mix of Indiana Jones and Alfred. Hitchcock...."
As Han Landa (Christoph Waltz) says in Inglourious Basterds:
Of course, I'm unable to confirm this at this time, but it sure seems like the right property — definitely a better fitting choice than "NecroVisioN" or "Red Dead Redemption", the two games MTV Multiplayer had offered as guesses. But it does make sense, especially with the upcoming release of Prince of Persia, that Hollywood might be looking at Mechner's other games for potential big screen adaptation.
So what is the game about?
Here is the official plot synopsis:
Paris, 1914. The world is on the brink of war and your life is about to change forever. You are Robert Cath, a young American who is urgently summoned by his friend Tyler Whitney to join him on the train departing the Gare de l'Est, Paris, 24 July for Constantinople. Arriving late, you are overcome with the heavy feeling of danger. Something has gone terribly wrong. Before you can grab hold of your senses, the adventure overtakes you, and you are plunged into a world of suspense, romance, international intrigue, and murder.
Here is some more info from GameSpot:
Taking place on the Orient Express immediately before the outbreak of World War I, The Last Express is a tale of international intrigue, a love story, and a murder mystery all at once. While this may sound trite, the intelligent writing overcomes the cliches through its complex characters, unpredictable plot twists, and some of the most convincing voice acting ever heard in a game. You assume the role of Robert Cath, a fugitive American with a mysterious background who has come onboard the Express to visit an old friend. You arrive and find your friend has been murdered, but trying to discover the mystery behind his death will not be as simple as it seems. Despite this tired premise, The Last Express never feels like a "Host Your Own Murder Mystery" party on a CD. The plot plays out like a cross between The Maltese Falcon and the French classic Pepe Le Moko, and it remains intriguing all the way to the spectacular ending. If it weren't for a few gameplay issues, The Last Express could very well be among the best adventure games ever.
And here is some information on the real-time nature of the game from wikipedia:
The Last Express is unique for taking place in almost complete real-time, albeit accelerated by a factor of six.[1] The player can also rewind and occasionally fast-forward time at will. The game begins at 7:14 p.m. on July 24, 1914, and ends at 7:30 p.m. on July 27 (if the player has reached the proper ending). The only events during which the game does not proceed in real-time are times when Cath is sleeping or unconscious, as well as a few cutscenes.
The game also had a rotoscoped/hand-drawn cut-scene style, which can be seen in this excerpt from the beginning of the game:
The game received mostly positive reviews, but the game remained in stores for only a few months. Apparently, Brøderbund's marketing department quit the company just weeks before the game was released, resulting in almost no advertising for the game what-so-ever. A Playstation port of the game was almost completed, and never released.