Matthew Vaughn To Direct Jonathan Ross' Turf?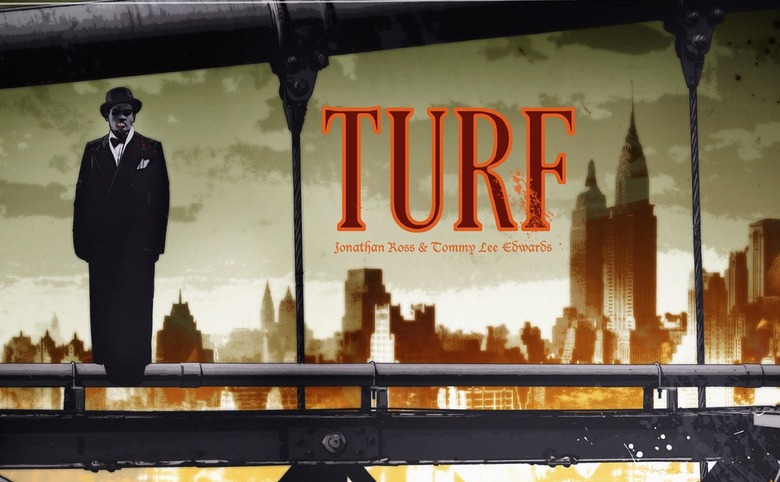 The Guardian seems to suggest that Kick-Ass helmer Matthew Vaughn is signed on to direct a big screen adaptation of English television and radio presenter Jonathan Ross' new comic book mini series Turf. Comic book fans will notice a connection: Ross has been married to author, journalist and broadcaster Jane Goldman for over a decade. And yes, Goldman was the co-writer of the screenplay for Vaughn's Stardust and Kick-Ass. So it is very possible.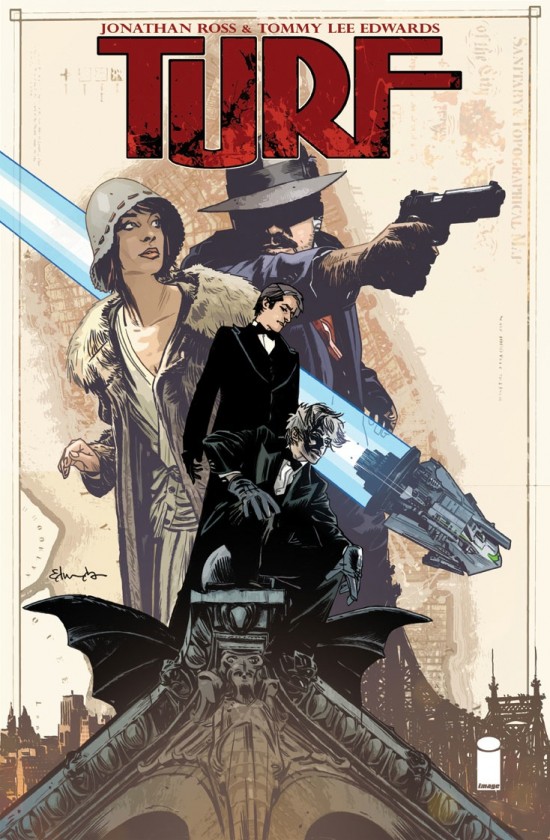 Written by Ross and illustrated by Tommy Lee Edwards, the comic series is a hard boiled noir crime thriller with girls, guns, fangs and aliens, set in 1920s prohibition-era New York. Sounds pretty crazy. Here is the official synopsis:
New York, 1929. The height of prohibition. The cops turn a blind eye while the mobs run the city, dealing in guns, girls and illegal liquor. But the arrival of the mysterious Dragonmir Family from Eastern Europe with more of a taste for blood then booze co-incides with a series of brutal attacks on the gangsters themselves. As the gangs fall before the fangs, only handful of mobsters survive. But an unlikely alliance formed between tough guy Eddie Falco and a character from a LONG way from New York City – a long way from Earth in fact – offers the humans a glimmer of hope. As the strong willed young reporter Susie Dale from the Gotham Herald tries to survive in the middle of the maelstrom, and an ancient prophecy unfolds, no one can guess who's going to win the battle for this particular slice of Turf.
The first issue went on sale this week and is already on its second print run. Originally planned as a four issue series, it has now been expanded into six issues.
via: SHH