Sequel Talk: Robin Hood 2; Cloudy With A Chance Of Meatballs 2; And An Odd Mulholland Drive Rumor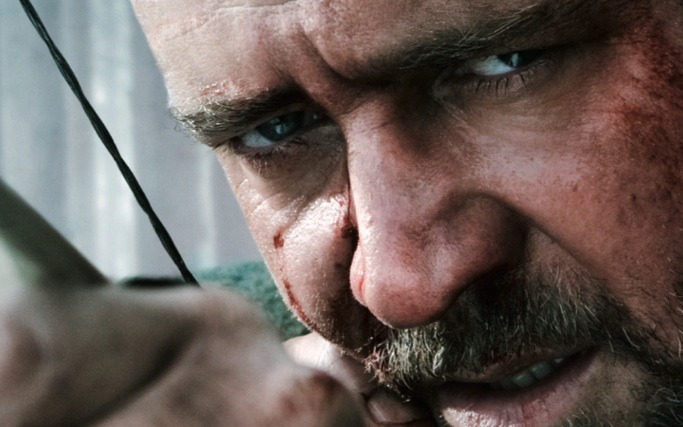 The public hasn't had a chance to check out Ridley Scott's Robin Hood, which premieres at Cannes, but if the receipts are high, we may see more than one episode featuring Russell Crowe as the famous British character.
Speaking to the Times Online, Scott defines this film as an origin story, saying, "It is the beginnings of how the man becomes known as Robin the Hood...You don't really get that until the last few minutes. When you realize that 'Ah, this is who he is'. Let's say we might presume there's a sequel."
From his perspective, the idea of a sequel seems natural. "If there were to be a sequel to Robin Hood, you would have a constant enemy throughout, King John, and you would follow his reign of 17 years, and the signing of Magna Carta could be Robin's final act."
Read the source for some great quotes about that semi-famous early draft of the script, in which Robin Hood and the Sheriff of Nottingham were the same character. Some pretty blistering comments in there about that take ("CSI: Sherwood Forest," Crowe calls is) which makes the long development and rewrite process make more sense.
After the break, we've got word on possible films to follow Cloudy with a Chance of Meatballs and Mulholland Drive. Yeah, I'm confused about that last one, too.
Pajiba has spoken to a source who "claims to be familiar with the Sony Animation studio," and who says that a sequel to Cloudy with a Chance of Meatballs has been put into development. Original directors Phil Lord and Chris Miller are reportedly attached, and the source material will be Pickles to Pittsburgh, the follow-up book to the tome used as the source for Cloudy. A natural progression, right?
Finally, there's a quote from Laura Elena Harring that David Lynch is planning a sequel to Mulholland Drive. Or, if not a proper sequel, then a follow-up. Harring reportedly met with Lynch recently, and said last week that, "I'm very sure it's coming, it's being born. I cannot really tell you how I know."
Honestly, no idea how much credence to lend to this one. But Harring did appear during the end credits of Lynch's last dramatic film, Inland Empire, so, uh...yeah, actually, that doesn't tell us anything at all. I'd love to see Lynch do another piece of fiction of any kind, so I'd be up to see him revisit some of the characters from the film many called the best of the past decade. [PopcornBiz via The Playlist]