Casting Notes: Brandon Routh In The Walking Dead, Jon Tenney In Green Lantern, Unknowns In Todd Phillips/Joel Silver's Mystery Comedy Project X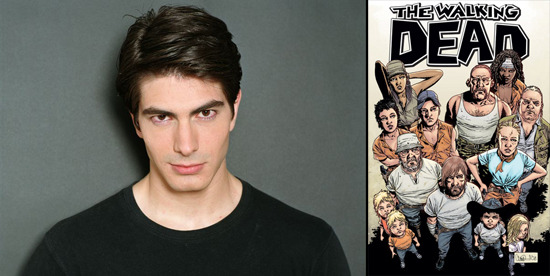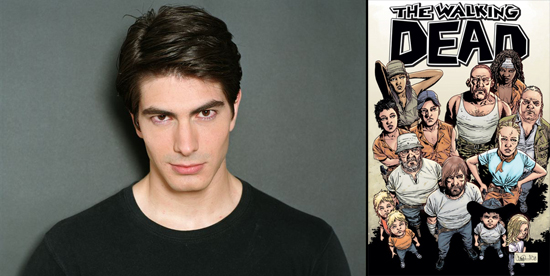 AMC seems pretty high on Frank Darabont's The Walking Dead, a series adaptation of Robert Kirkman's comics. Andrew Lincoln stars as Rick Grimes, with Jon Bernthal as his partner before the story's zombie apocalypse takes place.
Now there's word that Brandon Routh is 'a lock' for a role in the series. No role is mentioned, and Bloody Disgusting's casting report is otherwise light on details. Meanwhile, what's up with Dylan Dog, the Routh-starring adaptation of the comic series of the same name? It has an Italian premiere scheduled for this fall, but no US distributor yet. Maybe that will change if Routh kills in Scott Pilgrim.
After the break, an addition to Green Lantern and details on a new secret comedy produced by Todd Phillips.
News on Green Lantern is really starting to roll out. (I love the CGI costume idea, for some reason — mostly because the overly rubbery suits for most superhero films have always bugged me.) Now we've got word that the father of Hal Jordan (Ryan Reynolds) has been cast. Jon Tenney, from The Closer, will play test pilot Martin H. Jordan, father of Hal. Tenney says he's only read a portion of the script, as WB is keeping it guarded and is only releasing relevant portions of it. Tenney's scenes will primarily be flashes of Hal Jordan's youth: "when [Hal] is a young boy, like 11, I'm his father. I'm Hal Jordan's dad. I'm very excited – it's incredible company." [SHH]
Finally, Todd Phillips and Joel Silver are teaming to make a low-budget, hard-R comedy for Warner Bros. Project X, as it is currently called, has a $12m budget — way low for a major studio picture — and Phillips working as 'producer and creative godfather' for director Nima Nourizadeh. The latter is making the jump to features from commercial work.
Project X is just a working title, according to Deadline, which also reports that the real story is an 'outrageous high concept' and that WB will be keeping the script as secret as possible.
With $12m to spend, you might think that there won't be many recognizable faces in the film. In fact, Deadline says there won't be any — every actor is meant to be a new face. The film will begin production in June in LA, and Phillips reportedly intends to be produce in hands-on style before going to work on a sequel to The Hangover.