Sam Mendes No Longer Directing Preacher; Will John August Direct?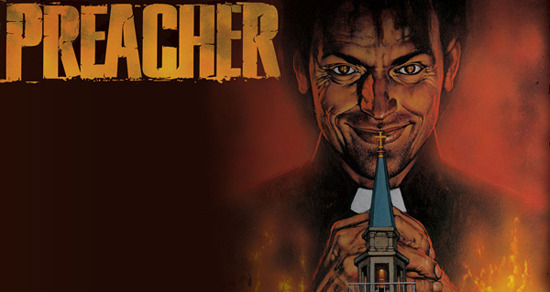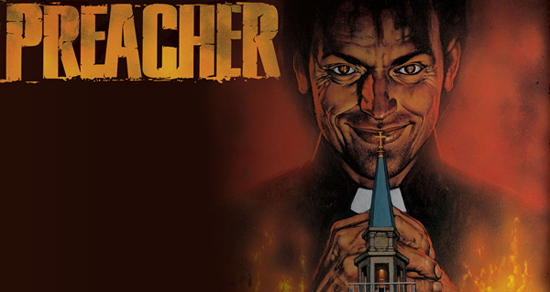 Here's the thing about Preacher: making it into a movie that makes any sense and retains the spirit of the original comic is going to be a hell of a task. (ahem.) Even if Kick-Ass is quite successful, the collision of sex, religion and violence that is Preacher won't be an easy sell. Producers have tried and failed, and producer Neal Moritz is still plugging along with his take.
Last we heard, he had John August writing the script and Sam Mendes waiting to direct. But then James Bond entered Mendes' life, and now Preacher needs a new director.
Collider has been running interviews with Neal Moritz all week, and the latest installment references Preacher. The producer says,
We now have a terrific script that John August wrote. We were originally talking with Sam Mendes about doing the movie. Sam Mendes is going to go off and do the Bond movie, so there's another director that we're talking to right now.
Who's the other director? Good question.
What Moritz does say is that John August has written a 'really faithful adaptation' that doesn't try to cram the core story into one film. So the idea is to do two or three R-rated films.
August expressed an interest in directing the film himself, as he and Moritz were talking about the wishlist of possible directors to replace Mendes. Moritz relates that his reply was "we'll talk about it," if none of those other guys say yes. Which sounds, to me, like a 'no' for August as director.
A plot refresher:
The story follows an ex-preacher man, Jesse, who has become disgusted with God's abandoning of His responsibilities. So Jesse starts off into the wilds of Texas with his hitman girlfriend and new best friend (a vampire) to find God so that he can give Him a piece of his mind. Despite its superficial perversity, this book contains what may be the most moral character in mainstream comics.