Video Tour: Harry Potter And The Forbidden Journey From The Wizarding World Of Harry Potter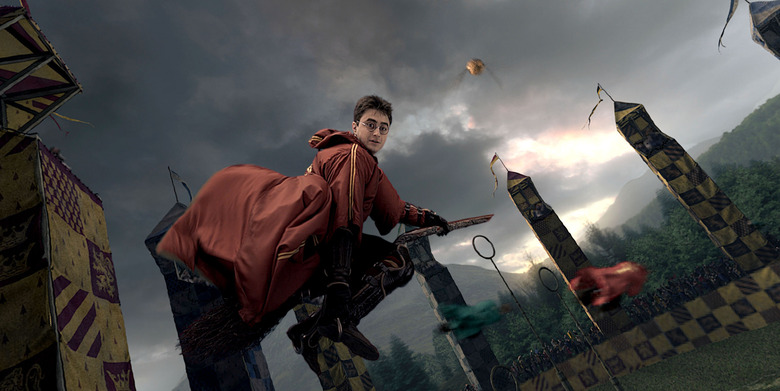 Last month, Universal Studios finally announced details of the centerpiece attraction of The Wizarding World of Harry Potter: Harry Potter and the Forbidden Journey, "a revolutionary, 360-degree theme park experience and first-ever combination of live-action, advanced robotic technology and innovative filmmaking."  We've been interested since that announcement to finally see what this attraction might look like. The answer – it looks almost exactly like the film.
Mark Woodbury, the president of Universal creative has recorded a two minute video tour of the Harry Potter and the Forbidden Journey ride in The Wizarding World of Harry Potter, which will open at Universal's Islands of Adventure on June 18th 2010. The video includes a walk-through of the Portrait Gallery, with the first ever look at Hogwart's four founders – Godric Gryffindor, Salazar Slytherin, Helga Hufflepuff and Rowena Ravenclaw. And we also get to see the very detailed Dumbledore's office, before heading into the Defense Against the Dark Arts classroom. Watch the video embedded after the jump.