/Film UK - Heartless, Doctor Who, Mighty Boosh Alumni, A Screenwriting Masterclass And More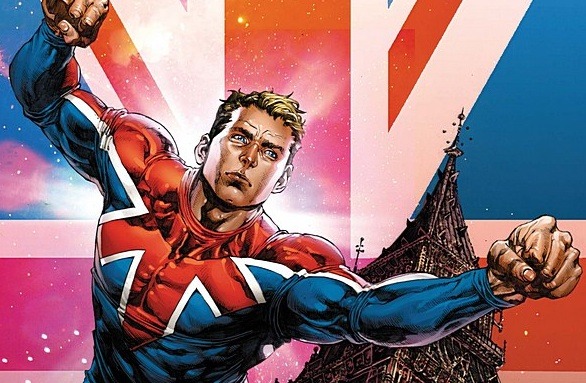 Coming to you weekly from my vantage point in good old Blighty, it's Slashfilm UK. Anglos and Anglophiles rejoice as every Friday I'll be bringing you a round up news, links and coverage specific to the motion picture comings and goings here in the UK. Sometimes we'll be talking about films that have already played in the US, other times it will be films that won't make it to the US for a good while yet, and from time to time you'll read about films that will never make it to the US at all.
The British Animation Awards for 2010 have happened. Don't be surprised that Aardman scooped a double for Shaun the Sheep and A Matter of Loaf and Death. Stephen Irwin's The Black Dog's Progress scooped best short and The Secret of Kells won best European feature.
Empire scored the official unveiling of this new UK Nightmare on Elm Street banner.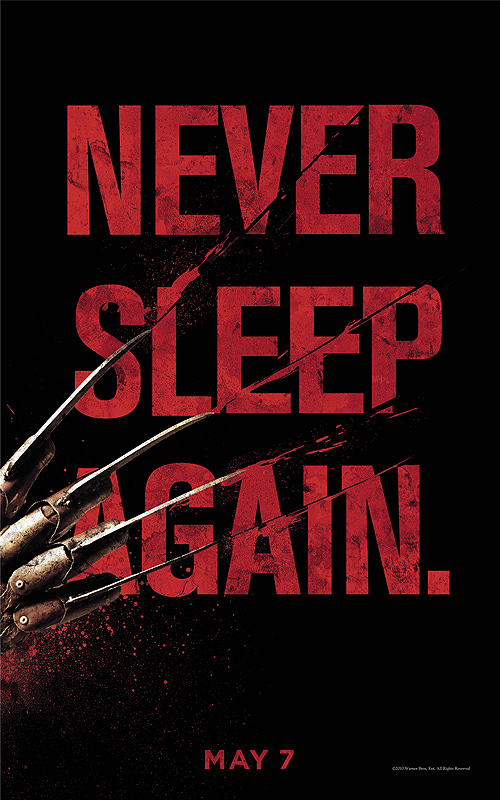 After his brief turn as Sarah Harding's beau in the second St. Trinian's film Ricky Wilson of The Kaiser Chiefs has scored another small part in a big screen picture. This time, though, he's only going to be an extra. According to The Telegraph, citing The Sun, Wilson is going to be seen running in a crowd scene in the second Deathly Hallows film. Here's a daft quote from the report:
He is kept in full make-up away from other extras to try to keep his identity secret, but Daniel and Rupert know who he is. They all get on well.
Rik Mayall gives his upcoming comedy Just For the Record a bit of hard sell in this brief video clip:
According to a Daily Mail interview with Honeysuckle Weeks, Wicker Man sequel The Wicker Tree is getting a release in May. I don't buy it. Look at the official site for the film – it's just a subscription box, and even that doesn't work. My hunch is that we'll see the film premiere at Frightfest later in the year.
Here's Chris Jones' half-hour interview with Eddie Hamilton, one of the editors of Kick-Ass. They're old friends.
Are you a UK film producer? If so, take the UK Film Producers Survey. If not, then move along. There's nothing to see here.
The second video promoting the Robin Hood Tax stars Ben Kingsley, Noel Clarke, Tom Felton and Jaime Winstone. Quite a surprising angle this time – making the tax look like a mugging. Here it is:
Meanwhile, Noel Clarke has set up a first-look deal between his Unstoppable Entertainment and Access Industries. Variety suggest that the first projects will be Kidulthood and Adulthood sequel Hood3; a ladies-at-the-2012-Olympics picture called Fast Girls and Reign of Death, a future noir thriller that Bleeding Cool have run a poster and concept shots from already.
There's an 'alternative' Heartless trailer online – see it below. It's actually been knocking about in one upload or another since early March, but since it was 'unofficial' it was something of a secret.
From the BBFC we see that the Heartless discs will include: an audio commentary; interviews with Philip Ridley and Jim Sturgess; mini-interviews with Eddie Marsan, Noel Clarke, Clemence Poesy and Joseph Mawle; almost 19 minutes of B-roll footage; and two live music videos, one for The Other Me.
Will this final feature actually be the following video?
The BBC have announced four Dr. Who adventure games for Mac and PC, release episodically from June. They'll be free, they're scripted by series alums James Moran and Phil Ford, we're supposed to consider them canon and – best of all – they've been produced by Broken Sword's Charles Cecil. Here's a few screenshots. We can apparently expect a couple of hours gameplay from each.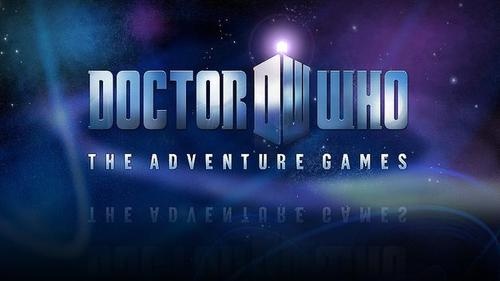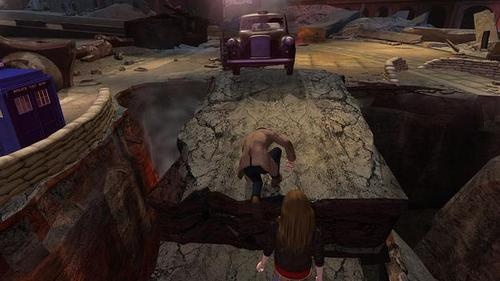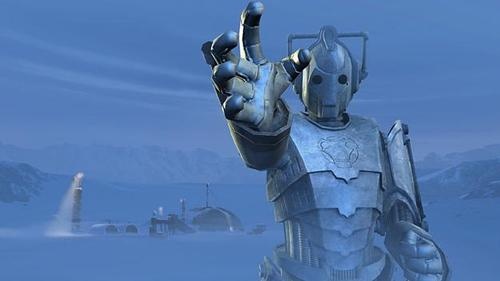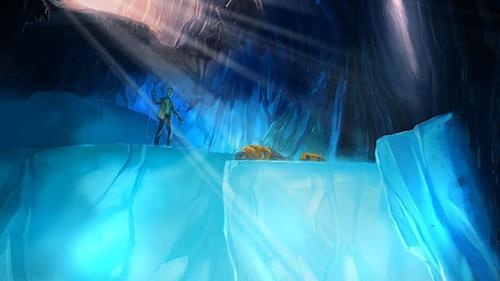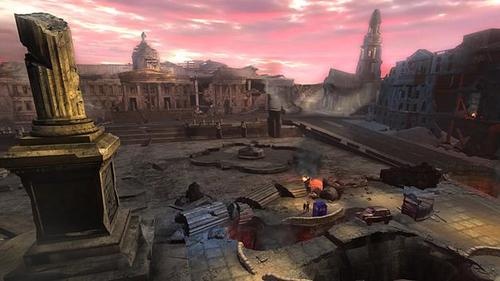 And while we're on the subject of the Doctor, I've recorded an audio commentary track for the first episode of the new series. It was, I'd argue, the best ever episode. Ever. There's a lot of material in the commentary (well – an hour of me talking) very little of it 'review based'. As soon as that track is live, I'll update this post to include the link. I'll also tweet the link.
Buy a bag of Tilda Basmati rice and get a free ticket to Cineworld or one of a goof handful of indie-ish cinemas. Obviously, conditions apply. Bargain.
The French Government have honoured London Film Fest director Sandra Hebron, The BFI's Geoff Andrew and Sight and Sound's Nick James with the Chevalier de l'ordre des arts et des lettres.
Michael Caine is campaigning with the Tories. Yahoo have details on the 'national service' scheme he's supporting. I'm not surprised: Harry Brown was clearly a very reactionary film and it answered a few questions about Caine, I think.The Burnley Citizen (amongst others) share a quote from Stephen Merchant on why Robert Pattinson isn't in Cemetery Junction:
If you have a group of friends and one of them is Robert Pattinson, you're sort of 'This is a Robert Pattinson movie' where as we wanted people to accept they were friends so we had to find new people, and these were the people we found.
Robert Pattinson may be able to offer a different explanation.
Screenrush have scored an encouragingly cartoonish clip from Gurinder Chada's It's a Wonderful Afterlife. Amusing to see her reteamed with Steve Jones. Here it is:
The Showtime remake of Channel 4's Shameless is going ahead, with William H. Macy onboard for a 12 episode run, as per The Hollywood Reporter. Emmy Rossum has the Anne Marie Duff role – but who do we think Alison Janney will be playing? Sheila Jackson?
There's a few new quotes from Paul King on his upcoming Paddington Bear movie in The Herald Sun. Here's my selection:
It's not like I'll be going, 'OK, he's gonna be a hip hop bear, he's gonna get into street fights, he's gonna pack a knife'. There's none of that business. He likes marmalade sandwiches and pottering in the garden and has a green front door. I'll be a traditionalist... He's literally a legend.
And will King direct the eventual Mighty Boosh movie? He says:
They've got lots of extremely exciting plans. That's something I would love to do, but obviously it's when and if and how. And Spielberg might see the Boosh between now and then and decide he'd like to get involved.
Paddington Bear will likely go into production towards the end of the year. King's charming and funny Bunny and the Bull is out on DVD and Blu-ray now.
Here's the UK quad for Psych:9 from Shock Till You Drop.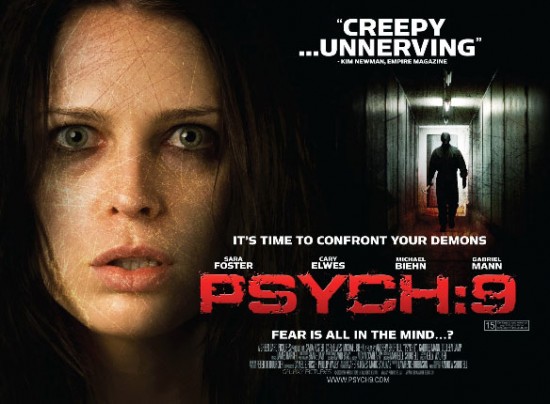 Optimum have snapped up a raft of titles for UK distibution. They are:
Luc Besson's The Extraordinary Adventures of Adele Blanc-Sec
Terrence Malick's untitled and as-yet-unmade romcom with Christian Bale, Rachel McAdams, Javier Bardem and Olga Kurylenko
Yuen Woo Ping's True Legend
Ong Bak 3
Kim Chapiron's Dog Pound
Gilles Paquet-Brenner's Sarah's Key
Guillem Morales's Julia's Eyes, produced by Guillermo Del Toro
And the documentaries The Revelation Of The Pyramids and L'Amour Fou
Ciarán McMenamin, Alexander Siddig and Ruth Kearney have all been given key roles in the new Primeval. There's two full seasons coming next year – the first premiering on ITV1, the second on Watch. Then they swap. The series is filming now in Ireland.Hey U Guys spoke to SFX man Joss Williams. Here's a video of their chat:
At 8:55 or thereabouts we see some footage of the chocolate river from Tim Burton's Charlie film while Joss explains how the effect was acheived. Some of the sound quality is... variable... but you can hear everything, if you turn it up.
Manga UK will be releasing the first Professor Layton movie on UK DVD and BD in September. They also provided a link to a non-embeddable trailer on YouTube. I love the games, I love the Sherlock Holmes stories and Jonathan Creek... I think I'm looking forward to this.Billie Piper has turned down smaller roles in US projects, for example playing Zac Efron's girlfriend for four scenes (does she mean in 17 Again, instead of Aillison Miller? I can see Billie as a young Leslie Mann). Metro report that Ms. Piper would rather make BBC dramas with beefier parts.
The full line-up for this year's Sci-Fi London has been published and tickets are on sale. I'm doing my best to get to cover the event in as much detail as possible. Top picture picks? Splice, Radio Free Albemuth and the original Barbarella back where it belongs, on the big screen. There's also going to be a free screening of the Minority Report Blu-ray and a trio of all-nighters on the themes of anime, Japan and comedy.
Bryan Singer's Jack the Giant Killer is going to shoot in London, say Production Weekly.
Channel 4 have undoubtedly had a powerful and lasting effect British cinema. Broadcast reveal that a new academic study and industrial conference are going to discuss this contribution:
Researchers from the University of Portsmouth are embarking on a four-year assessment of how fledgling TV strand Film on Four and C4's cinema production arm Film 4 have transformed the UK cinema industry since its inception in the early 1980s.
BSkyB have commissioned David Attenborough to write and present Flying Monsters 3D, a kind of pseudo-natural history doc about prehistoric winged creatures. Attenborough adds much necessary credibility.
Kristen Schaal's Penelope: Princess of Pets will premiere on Channel 4's Comedy Lab on April 26th. This pilot episode also features Julian Barratt from The Mighty Boosh as an evil MP. Brilliantly, Isy Suttie and Daniel Kitson (the world's greatest stand-up comedian, TM (c) 2010 Brendon Connelly) are providing voices for Penelope's pets. With only  3762 hours to save the world, will Penelope succeed or fail? Will this pilot go to series? Will Kitson be a gerbil or a guinea pig or a worm or a what?
According to the BBFC, Iron Man 2 is to run 124 mins and 29 seconds. It has been rated 12A.
The opening night Gala of the Edinburgh Film Festival is going to be Sylvain Chomet's The Illusionist. On the subject of the EIFF, Screen Daily report that a Doc Week is to run in parallel with the main fest.
Here's the trailer for Homemade Vigilante, a Wolverhampton-set (and made) super-indie take on the Kick-Ass/Defendor/Special/Super idea.
If you liked that, you can now watch the entire film online at Openfilm. I know that I will be. The filmmakers have tweeted that a number of distributors are now talking to them, so perhaps this stream will vanish soon.
I have two tickets to giveway to the London Book Fair How to Write for Screen: Film & TV Masterclass to give away. It takes place on Saturday 16th at Earl's Court. Each ticket is worth £40, and the masterclass looks to be both very interesting and genuinely helpful to aspiring writers. I'm definitely going along.
If you want to win, I want you to e-mail me with the answer to this question: David Nicholls is taking part in the Masterclass. Which film of his featured Alice Eve and Rebecca Hall?
SonyPicsUK have uploaded several Cemetery Junction clips to YouTube. Here's one, and you can find the rest on their YouTube channel.
Eureka, the home of the Masters of Cinema line of DVDs and BDs, are releasing both SD and HD discs of Ralph Bakshi's Wizards. It lands on May 24th, and features a commentary by Bakshi, a featurette on the director, a couple of trailers, a TV spot and some stills. Here's a YouTube version of a trailer now, just in case you haven't been coveting this release for years now.