Veronica Mars Movie Could Still Happen, Arrested Development Perhaps Not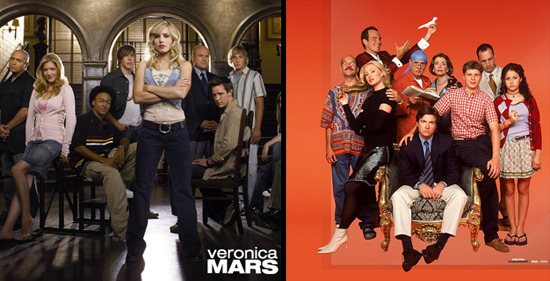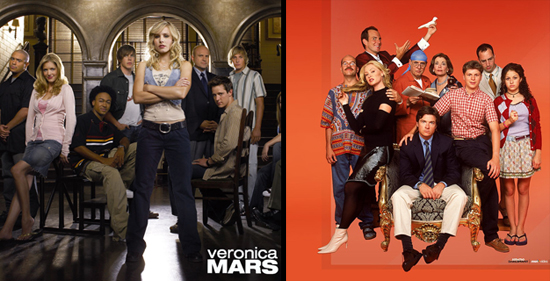 There are two big movies based on canceled TV series that continue to be in that stage of development limbo that leads to ceaseless "yes, it's happening / no it's not" quotes from parties involved. One is Veronica Mars, the other Arrested Development.
Veronica Mars creator Rob Thomas is now saying that the movie based on his show could still happen. "It's not dead," he tells EW before insisting that he still wants to do it before Kristen Bell gets too old to reprise her character. "Kristen Bell had said to somebody that I had written a script, and that wasn't correct. I did have a treatment and a pitch...And I think [Warner Bros.] did one of their brand-awareness surveys and were like, 'We don't know if we can make money with that.' So it's been back-burnered. But I still want to do it. I'm still happy to do it. We're still looking into it."
Meanwhile, David Cross has been talking about the proposed Arrested Development movie, and seems to think fans shouldn't hold their breath waiting.
With respect to a movie version of AD, "(I)t's not going to happen," Cross tells TV Squad.
Way too much time it's been (since the show ended). I mean, there's so many people involved. Everyone's doing their own thing, you know. And everybody's aged. It's just not going to happen. I'm sure I speak for everybody when I say we'd love for it to happen, we'd love to work on it, but just I don't think... not going to happen.
Granted, this is David Cross. So without seeing video of the statement, to gauge whether he was making fun of the question or playing with the interviewer, this might not be considered 100% gospel. And there's the fact that this view contradicts everything else that others involved have said in the last few months. But perhaps Cross is the only one just coming out and telling it like it is? I hope so. Let Arrested Development be.