First Set Image For Universal's Prequel To The Thing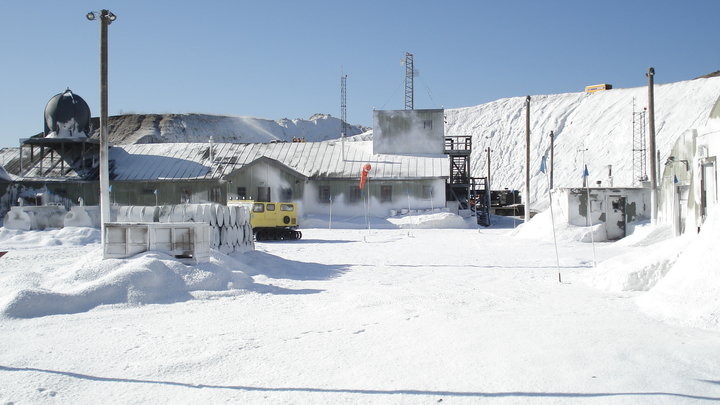 Briefly: Just the other day I ran some info about the prequel to The Thing, which stars Joel Edgerton, Mary Elizabeth Winstead and is being directed by Matthijs van Heijningen. The film is shooting exteriors now in Toronto, and we've just been sent an image of the set for the Norwegian research camp where the action takes place.
On one hand, this isn't a terribly exciting image. But for fans of Carpenter's film, this certainly looks right. Snow. Barrels. Buildings. Yep, it's all there. Wait...there's no blood. Or dogs. They'll come, I'm sure. I don't currently have access to the DVD, or I'd screencap the original to do a little comparison. (If anyone wants to pull that screencap, please send it along.)
Not a lot of other info to share right now, but reportedly quite a few practical creature effects are being developed. There will be CGI, too, but I'm happy to hear that won't be the only technique used to create the alien. The cast is great and the set looks good, so let's go with optimism for now. Thanks to J&B for the image, which you can click to enlarge slightly.
EDIT: Hit the jump for screencaps of the location as seen in John Carpenter's film. Thanks to Dionisis for the caps!