Universal Pulls The Plug On Cartel, Starring Josh Brolin, Only Weeks Before Production Begins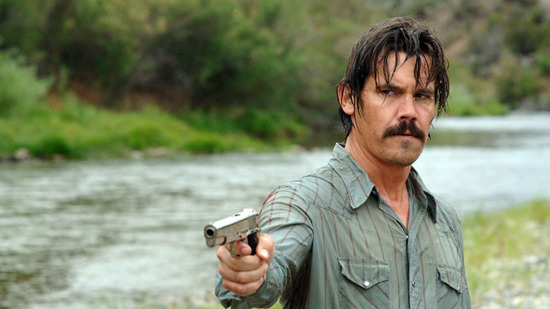 The Josh Brolin-starring, Asger Leth-directed Cartel could be this year's Moneyball. Universal has just killed the picture, reportedly over concerns about several issues: budget, script and the logistics of shooting a drug-oriented drama in Mexico.
Deadline reports that the production is dead, and passes along a note from Universal:
Universal Pictures and Imagine Entertainment ceased pre-production of Cartel today. As much as we had hoped to begin filming this spring in Mexico City, the studio and its producing partners did not feel it was creatively ready to move forward under the timetable and budget we had established. We thank all of the filmmakers, cast and crew for their work during pre-production.
Cartel has had problems before. Brolin replaced Sean Penn, who dropped out a year ago when he decided to take time off to focus on his family. The film was  originally inspired by the Italian film La scorta, featuring a security detail protecting a prosecutor targeting the mob. But over time the script was streamlined into a tale of a man out to protect his son after his wife is murdered by a Mexican drug cartel. There was a point where we'd heard the title had been changed to Waterbug, but as Universal is referring to the film as Cartel, that may have been short-lived.
The real issue here is probably money; Universal isn't exactly rolling right now. And the failure of Green Zone could have some long-range repercussions. That's a movie that should never have been allowed to become as expensive as it did — in what reality was an issue-heavy Iraq action movie ever going to recoup costs as high as Green Zone's, even with the Bourne primaries on board? Cartel likely looks too much like Green Zone: an action/drama with a heavy tone and logistics that could push the budget up while on location.
Deadline doesn't know who, if anyone, in the above the line talent has pay-or-play deals. (I.e., they get a check whether the movie is made or not.) Moneyball became famous in part because Sony had already dropped $14m on the picture, which is why the studio has been trying to soldier on with the film, but we don't know how much Uni has already dropped on Cartel.
(And no slight intended towards Brolin and Leth in my opener. They're great talents, and I really wanted to see what Leth did with this.)