Johnny Hardstaff's Dark Room And Hi-Sim's Jun & The Hidden Skies [Parallel Lines]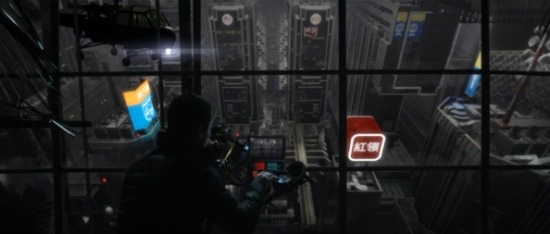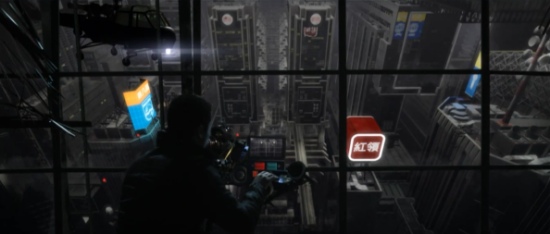 In February,
about an upcoming collaboration between Philips and five filmmakers from Ridley Scott Associates, called Parallel Lines. Scott's commercial division RSA was asked to create a series of groundbreaking short films in a genre of their choice, using "the same unifying theme." RSA directors submitted forty-five treatments and Philips selected five it believed were most ground-breaking: Jake Scott, Greg Fay, Johnny Hardstaff, Carl Erik Rinsch, and Hi-Sim.
Philips has released the first two short films from the project, Johnny Hardstaff's future film noir sci-fi thriller titled Dark Room and Hi-Sim's computer animated adventure Jun & the Hidden Skies.
Darkroom: An investigator zooms in on his subject in the future film noir sci-fi thriller with a dark secret at its core. Directed by Johnny Hardstaff
His most notable works to date remain the politically provocative shorts films, History of Gaming and Future of Gaming, which have now been inducted into the National Film Archive. Hardstaff also famously created the experimental music video Like Spinning Plates for Radiohead, and is responsible for a raft of innovative, contemporary, design based commercials for leading brands.
Watch it now:
I love how this film tells a story in real time using one continues shot (of course, the actual short is stitched together using many shots and computer generated locations) only to completely circle around and end up where it all began.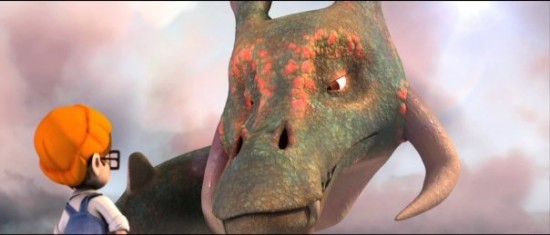 Jun & the Hidden Skies: Jun meets the dragon in the animation adventure. Directed by Hi-Sim
The pseudonym of directing duo Chris Hawkes and Cheun Hung Tsang, their work consists of live action and computer generated imagery. They were recently featured in Boards magazine as one of the top 20 directors to watch out for. They have directed many commercial projects for brands including Adidas, Stella McCartney, Bacardi and Investec Specialist Bank.
Watch it now:
I wasn't as impressed with some of the models and animation in this short, but I love the ideas in play. It also fells somewhat reminiscent of two recent Pixar features, Up and Wall-E.
Official release:
"Five directors were each challenged to create short films in different genres using the same dialogue. The five 5 beautifully diverse films are by Greg Fay, Jake Scott, Johnny Hardstaff, Carl Erik Rinsch and animators Hi-Sim and their genres range from drama, animation, action, to sci-fi and thriller. This single piece of dialogue was composed to form the basis of the 5 short films, serving as the glue that binds the films into a truly unique cinematic viewing experience, proving that while "there are millions of ways to tell a story, there's only one way to watch one."
The other three films, two of which are by the bigger name commercial/film directors (Jake Scott, Carl Erik Rinsch), will be out on April 8th.