Screenwriters Return For Tron Legacy Sequel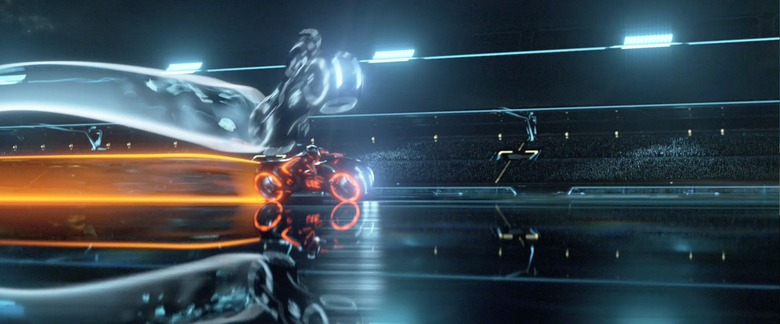 I've been hearing for months now that Disney is over the roof happy with what they've been seeing from Joseph Kosinski's Tron sequel Tron Legacy. As you know, they've announced a computer animated television series spin-off, rumors of possible Theme park attractions won't stop, and now Disney has hired screenwriters to pen a third film.
HeatVision reports that Edward Kitsis and Adam Horowitz, the Lost writers/co-executive producers who wrote Tron Legacy, have already been hired to write a sequel. Not much else is known at this time. Will Jeff Bridges return? Will the story be a sequel or more of a spin-off? Insiders say that Disney wants "to round the story into a trilogy", which certainly suggests that Disney wants to include the characters introduced in the first two films, and bring the story to a conclusive ending.
No deal is in place for director Joseph Kosinski to return, although everyone has options in their contracts for sequels. I've been told that Kosinski really wants to film his original project Oblivion next, and doesn't want to become known as a studio-sequel/remake director. Remember, Kosinski is also attached to remake Disney's The Black Hole.