I Am Love Movie Trailer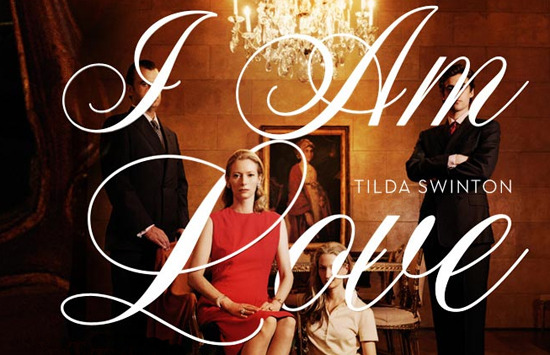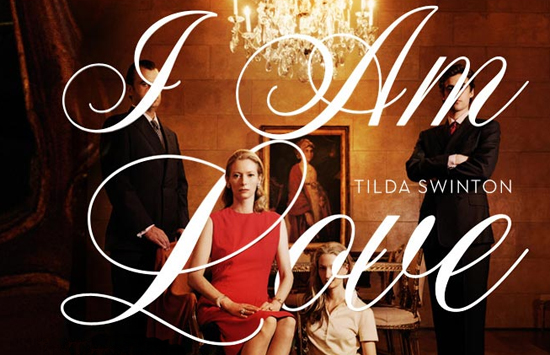 One of the standouts at Sundance 2010 seems to have been I Am Love, a melodrama by Italian director Luca Guadagnino that stars Tilda Swinton and focuses on family, food, sex. By many accounts it is a film that dispenses with narrative logic in favor of the pure pleasure of sensory experience. There's even a scene inspired by the end of Ratatouille. You can get a glimpse of that scene in the gorgeous trailer below. 
Rather than trying to summarize the plot of the film, I'll point you to the link above, and just insist that you watch the trailer. This isn't a plot-oriented clip, but rather one that does a wonderful job cutting images together with music.
I could easily do without all the splashy, laudatory critic quotes. They're redundant, really, because this is a hell of a trailer. Thirty seconds in and I was sold. It is really quite beautiful and dramatic. I also love Movieline's take on the trailer — essentially, they say that it is a perfect mirror for the film, which is just as beautiful and incomprehensible. And they say there's no truth in advertising.
Apple has the trailer in HD (highly recommended) and the following synopsis:
I AM LOVE tells the story of the wealthy Recchi family, whose lives are undergoing sweeping changes. Eduardo Sr., the family patriarch, has decided to name a successor to the reigns of his massive industrial company, surprising everyone by splitting power between his son Tancredi, and grandson Edo. But Edo dreams of opening a restaurant with his friend Antonio, a handsome and talented chef. At the heart of the family is Tancredi's wife Emma (Tilda Swinton), a Russian immigrant who has adopted the culture of Milan. An adoring and attentive mother, her existence is shocked to the core when she falls quickly and deeply in love with Edo's friend and partner Antonio, and embarks on a passionate love affair that will change her family forever.