Updates On The Muppets And Other Henson Created Puppets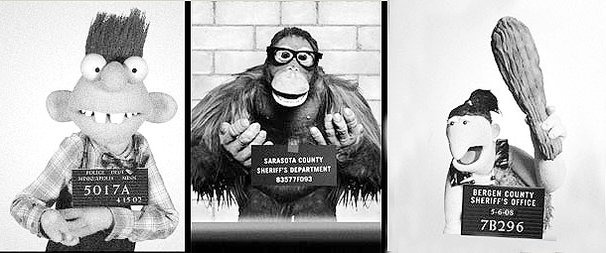 Brian Henson is out promoting Stuffed and Unstrung, formerly Puppet Up!, the live adults-only puppet improv show with undeniably Muppety stars. Of course, they can't call them Muppets – the name now belongs to Disney – but there's a recognisable style, and quality, to every foam face the Henson craftsmen make. If you want to know more about Stuffed and Unstrung, there's a nifty video ad embedded below the break.
During his promotional interviews, Henson has also been pressed to discuss the in-development Muppet Man, a fictionalised biopic of his father Jim that we've written about a few times before, as well as a The Happytime Murders,  a balls-out comedy" that's also "a gritty crime thriller and a satire of the genre".
Regarding Muppet Man, it seems likely that negotiations between Disney and The Henson Company are slowing progress a little. We should expect no kind of official admission on developments made during phases like this, so no matter what progress is being made on the film, Henson is bound to say nothing is doing. Here's a quote from his interview with Vulture:
I can't really comment in detail on that. There was a spec script and we optioned it, but while discussions are going on it is not active right now.
Discuss is a verb. I'd call it active.
On The Happytime Murders, Henson offers this pitch:
It's about a puppet private eye in Hollywood in a world in which puppets are a minority population and treated badly.
Sounds like Smile Time meets Who Framed Roger Rabbit to me. We know the puppets and puppeteering will be top class, though when Peter reported on the film in late 2008, he was somewhat worried about it.
Henson also reveals that he's going to consult on Jason Segel and James Bobin's new Mupptet film for Disney – essentially tell them who to hire, and make sure they get some real Muppet talent behind the characters and camera.
On a different note, Jim Hill Media is reporting on an exhibition called Jim Henson's Fantastic World, stopping off in Lexington, MA for the next 12 weeks. Simply put, it sounds awesome and I wish I was in reach.
Let's finish with the Stuffed and Unstrung ad. Now, can somebody please get this show to London?