Stephen Daldry To Adapt Jonathan Safran Foer's Novel Extremely Loud And Incredibly Close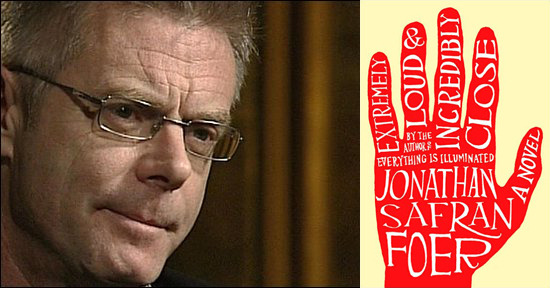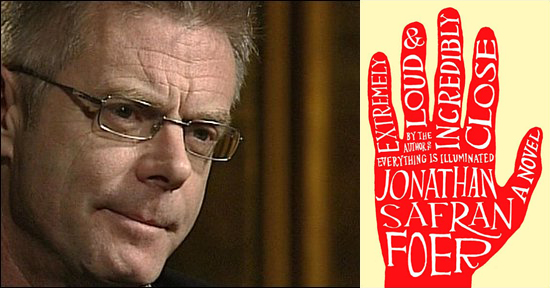 The fiction of Jonathan Safran Foer represents a very specific way of looking at the world, and celebrate the ways in which language works and fails. Foer is extremely skilled at creating images that are both fantastic and genuine; his prose can generate such an impression of seeing things unfold that they seem like natural raw material for film adaptations.
Liev Schreiber made a solid directorial debut with an adaptation of Everything is Illuminated, and now Stephen Daldry is set to bring Foer's follow-up novel, Extremely Loud and Incredibly Close, to the screen.
THR says that Daldry is taking the gig, and notes not only his fondness for literary adaptations (The Hours, The Reader) but that lit superstar producer Scott Rudin is heading up the project as a Paramount / Warner Bros. co-production. (Rudin also produced Daldry's two previous adaptations, but removed his name from The Reader after a disagreement with Harvey Weinstein about the film's post-production schedule.)
Two question marks here. One is Daldry, whose recent work has been a lot more dour than this demands. This requires a tone closer to Billy Elliot than to The Reader.
The other is that screenwriter Eric Roth (Forrest Gump, The Curious Case of Benjamin Button) is writing the screenplay. He's got a knack for character, but doesn't always nail structure. Munich and The Insider are examples of him firing on all cylinders and Ali is a solid effort, while a film like Benjamin Button was overburdened with those contemporary notes of Hurricane Katrina. Given that Foer's novel is a very place-specific New York 9/11 tale, I fear a similarly weighty adaptation.
Here's part of the Publisher's Weekly blurb about the book, which should help illustrate why it is a story that works quite well on the page, but could prove to be a significant challenge on screen:
Oskar Schell is a nine-year-old amateur inventor, jewelry designer, astrophysicist, tambourine player and pacifist. Oskar turns his naïvely precocious vocabulary to the understanding of historical tragedy, as he searches New York for the lock that matches a mysterious key left by his father when he was killed in the September 11 attacks, a quest that intertwines with the story of his grandparents, whose lives were blighted by the firebombing of Dresden. Foer embellishes the narrative with evocative graphics, including photographs, colored highlights and passages of illegibly overwritten text, and takes his unique flair for the poetry of miscommunication to occasionally gimmicky lengths, like a two-page soliloquy written entirely in numerical code.