Leaves Of Grass, From Tim Blake Nelson And Edward Norton, Picked Up By New Distributor, Delayed Until Summer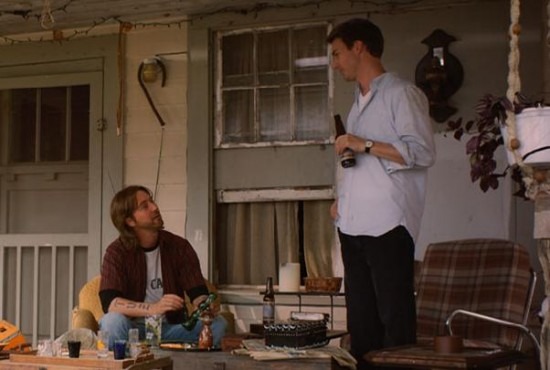 Briefly: Leaves of Grass, the film directed by Tim Blake Nelson in which Edward Norton plays twin brothers, was scheduled for a tiny opening this week courtesy of First Look Studios, run by the film's producer Avi Lerner, who decided to release the film himself after sales didn't happen at the Toronto Film Festival last fall. But the movie has now been bought by a different, larger distributor. The release planned for this weekend has been scrapped, and the film will get a larger bow later this summer.
So far the new distro has not been announced, but we'll update as soon as the info is revealed. (EDIT: Anne Thompson reports that Telepathic Studios has bought the film.) Norton announced the change via his Twitter account, saying that the new deal was "very much due to great audience response and reviews and press out of SXSW."