Bourne Helmer Paul Greengrass To Direct James Cameron's Fantastic Voyage 3D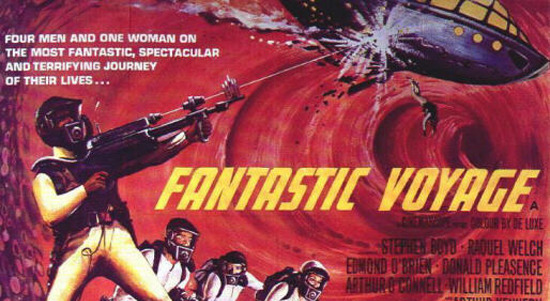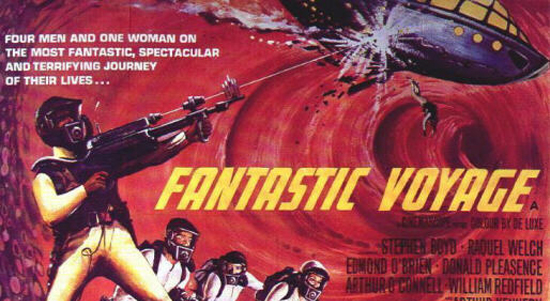 In December 2009, it was reported that James Cameron was developing/producing "a Shane Salerno-scripted (Aliens vs. Predator: Requiem) sci-fi action script for Fox, described as an 'event' film set in the future." Soon after we learned that the film was actually a 3D remake of Fantastic Voyage. So who will direct this 3D remake of the sci-fi classic?
Paul Greengrass is in talks to helm the project. Greengrass is best known to audiences as the director of the latter two Bourne films: The Bourne Supremacy and  The Bourne Ultimatum. But film geeks might know him better as the director behind Bloody Sunday, Green Zone and the underrated and Oscar-nominated United 93.
But how will Greengrass adapt to a more traditional shooting style? Anyone who has seen any of Paul's films, knows that the director loves to shoot films using handheld cameras. He has been both criticized and praised for his gritty shaky-cam documentary-style cinematography. I'm pretty sure that look won't translate well to 3D.
Variety reports that the film will be "shot in 3D, using the same technologies Cameron and Jon Landau's Lightstorm developed for Avatar." I assume this means performance capture in addition to live-action. Here is the plot description for the original film from Russ's previous post:
The original film was released in 1966 and featured a Soviet scientist who discovers the key to miniaturizing things without danger of them reverting to their original size after a period of time. But an assassination attempt leaves him in a coma with a blood clot endangering his brain. A US team is miniaturized and sent into his bloodstream to destroy the clot and save his life. But they're relying upon outmoded technology, and only have an hour to work before they begin to revert to original size, and are targeted by his immune system.
The Hollywood Reporter says that the new story will remain pretty faithful to the original, minus the Cold War element.Roland Emmerich had been attached to direct a Fantastic Voyage remake, but left the project for 2012. Tarsem Singh was also once attached.