Up In The Air Screenwriter Sheldon Turner To Direct By Virtue Fall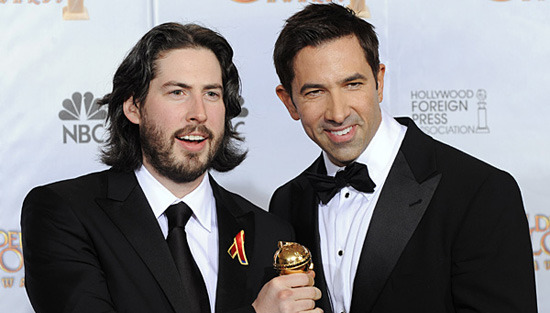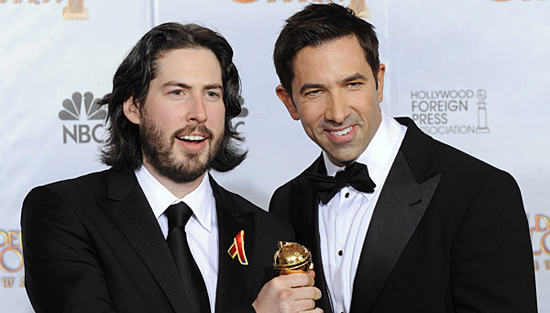 Sheldon Turner worked on a couple films that might be called...undistinguished (remake of The Longest Yard, The Texas Chainsaw Massacre: The Beginning) but then wrote a spec adaptation of Walter Kirn's novel Up in the Air. That adaptation, to his great fortune, led to Jason Reitman's film of the same name and landed Turner an Oscar nod and wins at the BAFTAs, Golden Globes, WGA awards and many critic circle awards.
Now Turner will make his directing debut with By Virtue Fall, based on a script of his own devising.
Variety reports Turner's move to the director's chair, noting that the film will be produced by Nicholas Chartier, one of the producers on The Hurt Locker. Turner's script is about "a man who is framed by his mentor and winds up in prison. Once released, he's fixated on getting revenge on his former partner, who has flourished in his new life and tried to cleanse himself of the past."
Decent logline, and with the post-awards heat on Turner I expect he'll be able to land a few good actors for the film. How he'll work with them is another question altogether, but there's plenty of reason to keep an eye on this one in the coming months.
(As an odd side note, both Turner and Chartier were embroiled in awards season controversy last year. Turner's was passive, and came as some accused Jason Reitman of trying to downplay Turner's responsibility for Up in the Air's script. Chartier, meanwhile, had his Oscar invite revoked after he sent out a few mildly-worded emails asking people to vote for his movie rather than "a $500 million film," i.e. Avatar.)
Turner also co-wrote the script for Ben Affleck's latest directorial effort, The Town, which is in post-production now.