Iron Man 2 Viral: Stark Expo 2010 Website Launched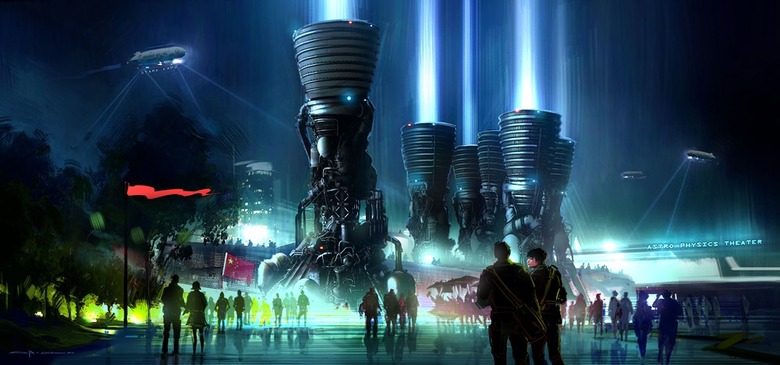 As you've probably read, part of the storyline of Iron Man 2 involves Tony Stark's attempt to bring back Stark Expo, a world fair-like industrial and scientific exhibition which his father, Howard Stark, first launched in the 1960's. The mystery of the 1974 Stark Expo is a centerpiece of the new film. As part of the viral marketing for Iron man 2, Marvel Entertainment has launched a website for Stark Expo 2010 at starkexpo2010.com.
The new site features almost 20 images of the fairgrounds/exhibition, an interactive map of the expo, along with videos, one of which includes Tony's father Howard Stark (played by John Slattery). I've included the images after the jump. You will definitely recognize a bunch of these locations from the trailers. A lot of great art design from the making of these sequences is featured on the site. You'll have to go to the website to explore the videos.
The website also features a countdown, only 38 more days until the 2010 Stark Expo takes place in Flushing Meadows, New York, the same location of both the real world 1964/1965 New York World's Fair and the 1939/1940 New York World's Fairs. I doubt any Iron Man viral event will really take place in Queens New York on that date, but the site promises that tickets will be "available soon".  May 7th 2010 is the date of the film release, and the date of the expo. Take a look around, did we miss anything?