Thor And The Avengers Round-Up: Cameos, Costumes, Controversy And More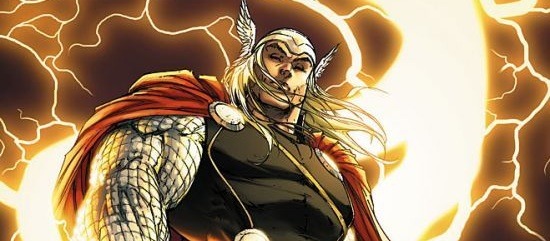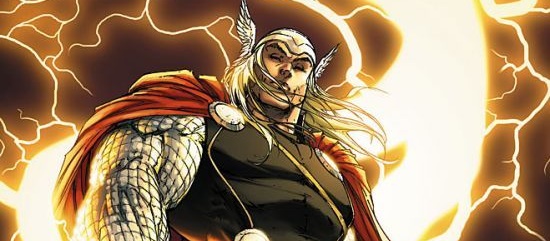 Thanks to those ever-dependable news-n-rumour goldmines, the premiere red carpet and good ol' Twitter, we've got a tidy little pile of Thor and The Avengers business to get through. Let's get on with it.
Nugget one. Thor's rumoured cameo in Iron Man 2 may have been confirmed. We already  showed a screen capture from an online featurette that appears to show Chris Hemsworth as the mighty hammer man, holed up in a humble Earth prison. Today, Comic Book Movie are sharing some tweets from " Branding Consultant and Creative Director" Gregory Littley in support of the rumour. Here's the important one:
Press shots should hit the 'net RIGHT around the timing/release of IRONMAN2. PS. It is THOR in the IRONMAN@ trailer.
Some circumstances make me doubt this a little. For one thing, the supposed Thor appearance is not in the trailer but a featurette, and then, when asked if he meant said featurette, Littley worded his response in a ducking, diving noncommittal fashion.
Thankfully, while that nugget might end up being pure pyrite, there's some better-sourced gold in the pan too.
Nugget two. Chris Hemsworth has been on the red carpet for his brother Liam's film, The Last Song. While speaking to Access Hollywood, he gave a good handful of details. Here's a clip (via Comic Book Movie once more).
The key quotes:
Thor will satisfy fanboys and girls hoping to see the hammer-wielding superhero they've come to love from the Marvel comic book. I have the hammer, it's pretty true to the comics. I have a long blond wig and a nice big red cape and all sorts of armor and interesting bits and pieces.
There's so many different versions of the comic books, they've sort of bonded quite a few of them to form this particular story, but it's all very true to the original stuff.
Nugget three. We're on the same red carpet, this time with MTV. They were asking Hemsworth about the rumours of Louis Leterrier being considered as a director for The Avengers. Here's what he said:
I've heard a lot of names bounced around, and then we all gather together next January/February to shoot the thing. So, look — any of the people I've heard I'd be impressed by. I have no idea who it's going to be.
What does that give us? An approximate shoot date.
Nugget four. I'm not sure about this at all, and I think I made my position on the tweets of Gregory Littlley clear earlier, but Comic Book Movie are reporting some more of his 140-character commentary. Here's a couple for you to judge as you will:
Hearing gr8 things abt Chris Hemsworth in #THOR – The cast+crew are now in New Mexico for the next 5wks , filming 'crucial' scenes.
stress on #Thor set...I'm hearing ppl are not getting along with Sir Anthony Hopkins + clashing with Dir. Kenneth Branagh 'vision'
If these clashes are real, which I suppose they might be, I'm hoping that Kenneth Branagh's vision is winning out. If you don't have a clear course set on a journey, you're not going to get where your going unscathed. He was hired to direct, so I hope he's now being allowed to.