Curtis Hanson To Direct Film About Surfer Jay Moriarity; Sean Penn May Appear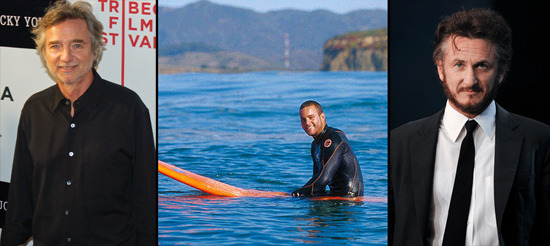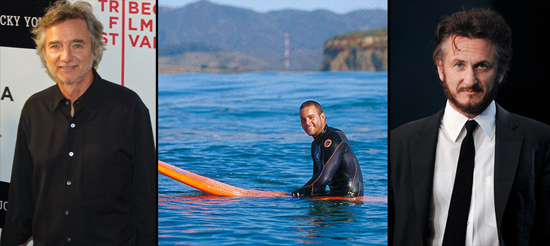 In 2001, 22-year old surfing superstar Jay Moriarity drowned while free diving in the Maldive Islands. Now Moriarity's life is set to hit the screen directed by Curtis Hanson, with Sean Penn possibly set to take a supporting role.
We don't have a lot on the picture; Production Weekly reports via Twitter that Hanson will direct and that Sean Penn is in talks to play Frosty, Moriarity's mentor.
This wouldn't be Hanson's first picture on water; he directed the 1994 film The River Wild. Big difference between that film and capturing the danger and majesty of big-wave surfing, however. And for every solid film on Hanson's resume (LA Confidential) there are a couple middling or forgettable efforts. (Recently: Lucky You, In Her Shoes.)
Moriarity's obituary at The Independent gives a lot of the young surfer's history, and offers a quote from the surfer about what will likely be the real core of the movie: "A lot of the training is mental. You're learning to control your fears. You don't get to be black belt in a day." More from the obit:
Born in Georgia in 1978, the son of a skydiving Green Beret, he learned to surf at Pleasure Point in Santa Cruz, in northern California, at the age of nine. Moriarity achieved unintentional fame when, in the winter of 1994, as an unknown 16-year-old barely apprenticed into big-wave surfing, he paddled into a smoking 20-footer at Maverick's (some say 30ft), took off, hovered, and was pinned back to the face of the wave by an updraft, his arms outstretched, in a moment of crucifixion, before being flung down into the pit.
A photo of that spectacular wipeout with its impression of martyrdom made the cover of Surfer magazine, appeared on posters worldwide, and turned the teenager into a surfing icon. Four days later, with a smaller wave, Maverick's succeeded in drowning one of Hawaii's legendary big-wave surfers, Mark Foo. That death both secured Maverick's murderous status among surfing cognoscenti and spurred on Moriarity.