Anna Faris Comedy What's Your Number? May Land Andy Samberg And Zachary Quinto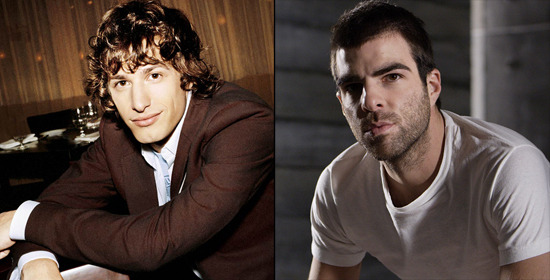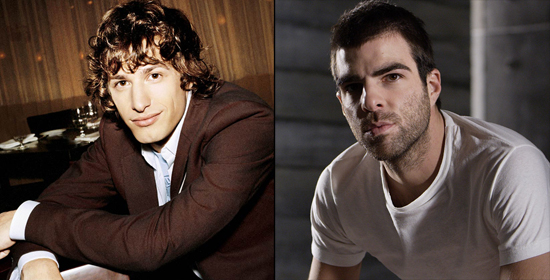 We've talked about What's Your Number? a couple of times before, for a few reasons. There's the script, which hit the 2008 Black List when it was called Twenty Times a Lady. There's the director, Mark Mylod, who is returning to features after working on Entourage and The United States of Tara. (He made the Ali G movie, once upon a time.) And there's the cast, which now could include Andy Samberg and Zachary Quinto alongside lead actress Anna Faris.
Last time I talked about the movie, Matt Bomer and Ari Graynor were joining, but Samberg and Quinto are probably going to count as more notable to many. Samberg has had parts in films before, but is most known for his work on Saturday Night Live and the spin-off band Lonely Island. Quinto, meanwhile, will be taking one of his first feature roles since Star Trek. (He's stayed busy on Heroes in the meantime, obviously.)
Chris Evans was one of the first actors cast, and remains so, says EW, which also reports that Samberg is attached and an offer has been made to Quinto. That's a good lineup, all told. So what's the story?Karyn Bosnak originally adapted her own novel, Twenty Times a Lady, for the screen, and that script was rewritten by Jennifer Crittenden and Gabrielle Allan. That's the version that ended up on the Black List, with this logline: "After realizing that she has had twice as many sexual partners as the national average, Deliliah swears off new guys and decides to back and visit the previous twenty guys and find out if she overlooked anyone."
Faris is Delilah, and Ari Graynor would be her sister, and the girl whose marriage sets a backdrop for the R-rated comedy. Matt Bomer is the dream guy, Samberg and Quinto are likely to be among the twenty previous partners (among whom are "an inmate, a rehab patient, a dog-obsessed Amway salesman and a Muppeteer") and Chris Evans is her womanizing next-door neighbor.