Timur Bekmambetov To Direct Casebook Of Victor Frankenstein?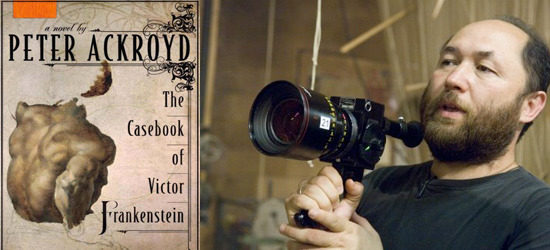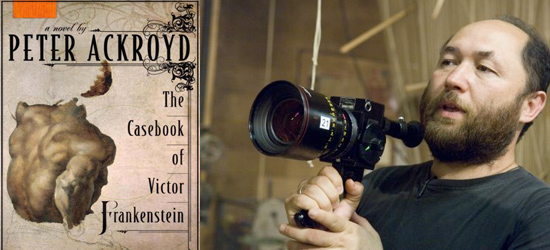 We may receive a commission on purchases made from links.
Update: The project is not based on a pitch by Auburn. Vespa Pictures and its principles Jeff Vespa and Ilene Staple optioned the book, attached Auburn to adapt it for the screen, and then partnered with Timur to produce the film side-by-side.  All three will take producer credits.
We're hearing that William Morris Endeavor (WME) Entertainment is going out to various studios with a big screen adaptation of Peter Ackroyd's novel Casebook of Victor Frankenstein, which is a retelling of the Gothic horror classic Frankenstein by Mary Shelley told in first person by Victor Frankenstein. Word on the tracking boards is that Wanted/Night Watch helmer Timur Bekmambetov attached to direct, although this remains officially unconfirmed. The project is based on a pitch by David Auburn, the Pulitzer Prize and Tony Award-winning playwright turned screenwriter responsible for the play Proof which was adapted into a 2005 John Madden film. He also wrote The Lake House.
Here is the official description from the book:
Peter Ackroyd's imagination dazzles in this brilliant novel written in the voice of Victor Frankenstein himself. Mary Shelley and Shelley are characters in the novel. When two nineteenth-century Oxford students–Victor Frankenstein, a serious researcher, and the poet Percy Bysshe Shelley–form an unlikely friendship, the result is a tour de force that could only come from one of the world's most accomplished and prolific authors. This haunting and atmospheric novel opens with a heated discussion, as Shelley challenges the conventionally religious Frankenstein to consider his atheistic notions of creation and life. Afterward, these concepts become an obsession for the young scientist. As Victor begins conducting anatomical experiments to reanimate the dead, he at first uses corpses supplied by the coroner. But these specimens prove imperfect for Victor's purposes. Moving his makeshift laboratory to a deserted pottery factory in Limehouse, he makes contact with the Doomsday men–the resurrectionists–whose grisly methods put Frankenstein in great danger as he works feverishly to bring life to the terrifying creature that will bear his name for eternity. Filled with literary lights of the day such as Bysshe Shelley, Godwin, Lord Byron, and Mary Shelley herself, and penned in period-perfect prose, The Casebook of Victor Frankenstein is sure to become a classic of the twenty-first century.
Publishers Weekly called the book "A brilliant riff on ideas that have informed literary, horror and science fiction for nearly two centuries."  The Independent wrote that "Ackroyd takes Mary Shelley's hint of the doppelganger, and plays with it fascinatingly in a fast-paced thriller." The book is said to feature a few twists on the original story, and apparently has a controversial ending. The 368-page novel was published in October 2009, and is available in hardcover on amazon for around $18-$19.