AMC Orders Six Episodes Of Walking Dead, Jonny Lee Miller Expected To Star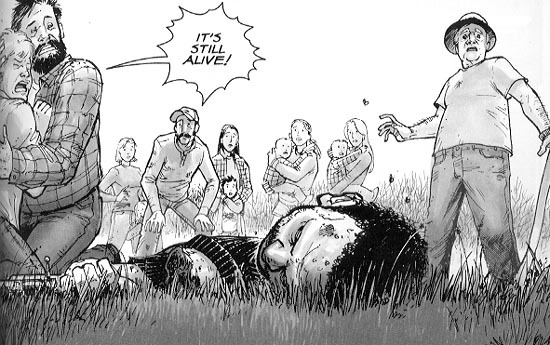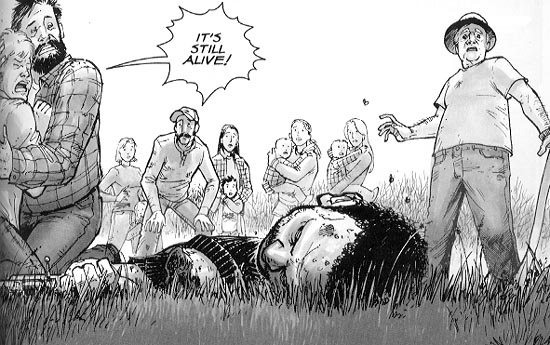 AMC have today officially announced their order of a six-episode first season of The Walking Dead, adapted from Robert Kirkman's comic book series. Frank Darabont is writing and directing, at the very least for the pilot episode, and that's recommendation enough for me.
The series is set to premiere during AMC's annual marathon of horror and thriller programming, which they're now calling Fearfest. Seems like a solid launching pad... in fact, I imagine the unveiling of such a hotly anticipated series as this in the season will actually give the marathon a boost.
The press release also announced that Jon Bernthal has been cast as Officer Shane, a key player and best-friend of the protagonist, Office Rick Grimes. Not yet official, but already reported, is that Jonny Lee Miller is the current front runner for the role of Rick.
This casting is according to Bloody Disgusting. They describe the character as "a police officer who leads a group of zombie survivors in search of a safe place to live during the apocalypse", which will do for now, and posted this excellent comparison between the Grimes of the comic and the real Miller.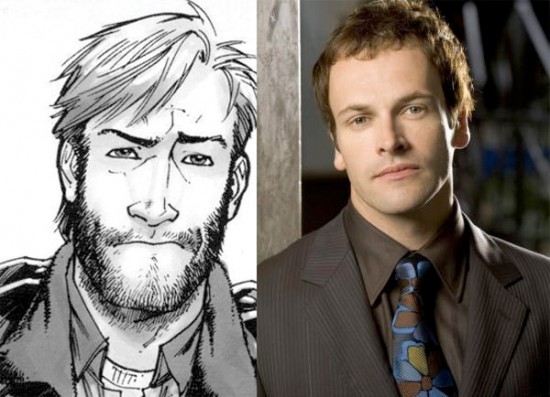 Well chosen images, I think.
I like Jonny Lee Miller perhaps more than I should do. Darabont I got no quibbles with on any level, however. This is definitely my most anticipated TV of the year.
Meanwhile, Shock Till You Drop have confirmed with the KNB Effects Group that they will be creating the zombies for the show. Let's just run through some of their resume for a moment here: From Dusk Til Dawn, Ghosts of Mars, Bubba Ho-Tep, Land of the Dead, Diary of the Dead. They can do their perambulating deceased in all kinds of colours and sizes, that's for sure.
Here's a quote from The Hollywood Reporter on AMC's president Charlie Collier sees the show:
AMC strives to make original shows that play like movies and The Walking Dead is a perfect complement to the network's celebrated movie franchise, Fearfest, which has always been an important destination for our audience. With its depth of story and the remarkable talent attached, The Walking Dead gives us an opportunity to raise the bar significantly within this popular genre, and continue our commitment to being the home of premium programming on basic cable.
Yeah, he talked the talk. Now its up to Darabont and an army of the dead to walk the walk. I'm betting they've got some real swagger in their shuffle.