Pixar's The Incredibles Coming To Playstation 3's LBP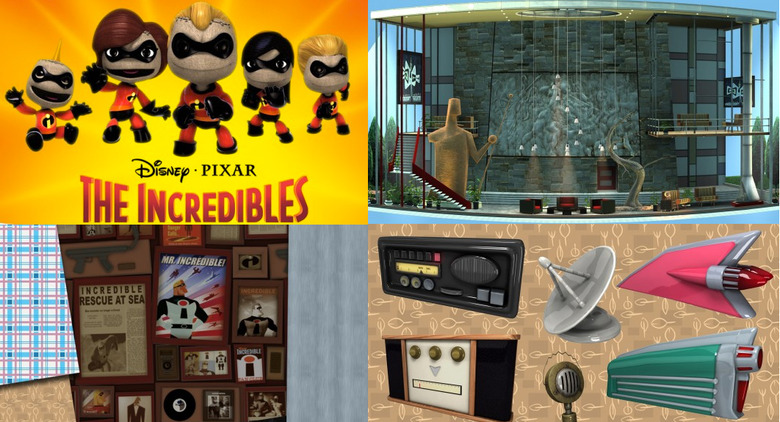 With director Brad Bird on the top of the list to direct Mission: Impossible 4, and the filmmaker's strong stance against sequels, I doubt we'll see a follow-up to Pixar's The Incredibles any time soon. But Disney has teamed with video game developers Media Molecule to release Incredibles-inspired downloadable content for the popular video game LittleBigPlanet.
The pack, which hits on April 8th for $5.99 will include a total of nine costumes (Mr & Mrs Incredible, Dash, Violet and Jack-Jack, Frozone, Edna, Syndrome). A level kit will be sold separately for $4.99 which will include recognizable landmarks from the film like: Enda's home, Nomanisan Island and the home of the Incredibles. And of course, all the new content can be used to design your own incredibles-themed level. I've always loved the production design of the film, and it looks like the new pack gives gamers the ability to play with some of the 3d models created for the world we saw in the movie. More info and photos on /Gamer.