Brian And Wendy Froud Promise Dark Crystal Sequel Is Still Coming, Comic Book Spin-Offs Also Due This Summer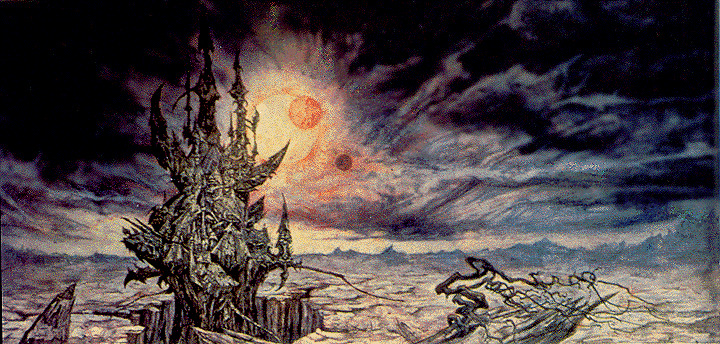 The long, long wait for a sequel to The Dark Crystal has left me feeling doubtful about whether or not we'll ever get to see the film at all. Consider me heartened, then, to report that Brian and Wendy Froud seem quite certain the film is on the way.
The Frouds are the designers of the sets, props and various puppet creatures that inhabit the world of The Dark Crystal, as well as the other Henson fantasy-world seen in Labyrinth. Interviewed this weekend at a signing of their new fortune-telling card set, The Heart of Faerie Oracle, they revealed that the next Dark Crystal movie is very much still on, that they have done "some designs" for it, have been "talking to the director" and have "been involved with the script". All good, I believe. These guys are any future film's strongest link to the first, and it can only help to have them intimately involved.
After the break: the full video of the interview, and details of upcoming Dark Crystal and Labyrinth comic books.
I think the Frouds' designs, and then the Hensons' creation and puppeterring of the designs, are at the heart of why The Dark Crystal and Labyrinth have endured so well. Quite what problems there have been in getting another movie to the big screen, I do not know, but I'm sure it has something to do with financiers not quite understanding how beloved (and therefor marketable) these characters are.
As well as the long-gestating movie, then, Brian Froud spoke in the interview about upcoming "graphic novels":
Also there's going to be some Dark Crystal graphic novels, so Wendy and I have been developing some story outlines for that and I'll be doing some covers. And also for Labyrinth.
Wendy added that these will be out in the summer. Manga-styled adaptations of the original films, and a direct Labyrinth sequel storyline, have already been published and they proved to be rather successful.
Here's the video from Leicester Square Television: