POTD: Burger King's Horror-Themed Late Night Advertisements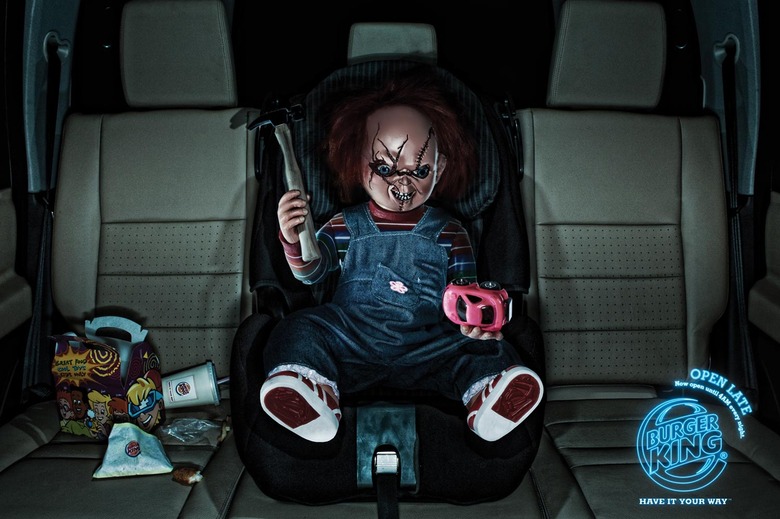 Dubai-based advertising agency Tonic were asked to communicate that Burger King stays open until the wee hours of the morning, and the resulting advertising features some of horror's favorite villains.
Thomas and Kris came up with the following campaign showing the villains of the night that we know all to well, enjoying their favourite meal after a umm night out. The ads were shot in South Africa and Dubai by French photographer Ben Dauchez and retouched by Thomas himself. A job well done! The series comprises of four ads which will run in press and outdoor.
Above you can see Chucky from the Child's Play movies. Check out some of the other ads in the campaign, featuring Freddy Krueger from A Nightmare on Elm Street, Jason from Friday the 13th and Ghostface from Scream.
via: coloribus