Sofia Vergara Joins Smurfs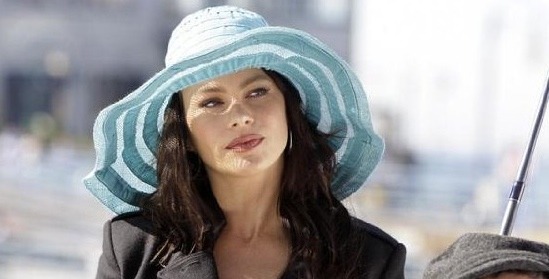 Modern Family star Sofia Vergara has been cast in the big screen adaptation of the Smurfs. Vergara will play a live-action character named Odile, a powerful executive at a high-end French cosmetics company who is married to the main live-action character played by Neil Patrick Harris. Jayma Mays (Glee) had previously been cast in the role, but the trades story claims that she is still part of the supporting live-action cast.
The film, which is a CGI/live action hybrid, helmed by Raja Gosnell (Scooby Doo and Beverly Hills Chihuahua) is scheduled to hit theaters on August 3rd 2011. The voice cast includes Jonathan Winters as Papa Smurf, George Lopez as Grouchy Smurf, Katy Perry as Smurfette, and Alan Cumming as Gutsy Smurf. Hank Azaria will play a live-action Gargamel, the infamous sworn enemy of the Smurfs. Smurfs: The Movie shoots in April.