Cool Stuff: Zoltron's Fantastic Mr. Fox And Willy Wonka Movie Posters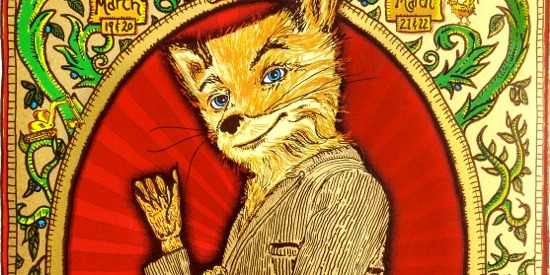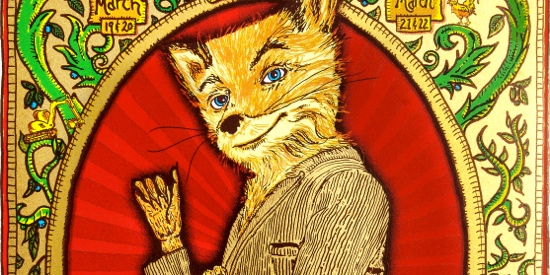 The Red Vic Movie House on Haight street in San Francisco has been producing limited edition posters to celebrate the 30th year of one of the last great movie houses. Two of the posters I really love were created by Zoltron. I must warn you that both prints are completely sold out. The first is for Wes Anderson's Fantastic Mr Fox, and the second if for Willy Wonka and the Chocolate Factory.
More information:
Fantastic Mr. Fox is poster #12 in The Red Vic Movie House series. 18"X24" – 5/Color, printed on thick ass 14pt gloss stock. Artist signed and numbered of 100.
I loved this book when I was a kid and Wes Anderson, who is a certified genius by the way, made it into a perfect film. I was honored to take a stab creating a screen print for the showing and I spent some time trying to do it justice. Any Foxophiles out there will pick up on the details. (The blueberries laced with 10 ml of high potency sleeping powder. My Bean's star adorned apples, mmmm Goose crackles...) The film is stop motion perfection. Big thanks to Dave Hunter and Ron Donovan for inviting me along. (We hand printed 100 of these with 10 ml of high potency oil based inks.)
Willy Wonka and the Chocolate Factory poster is #6 in the Red Vic series.
A 3 Color Silkscreen poster, hand printed by Zoltron and Ron Donovan at the Elusive Hangar 18 in Oakland, Ca. 16" X 22" – 14 pt, crazy ass super thick glossy stock. Top shelf oil based inks
Cool Stuff is a daily feature of slashfilm.com. Know of any geekarific creations or cool products which should be featured on Cool Stuff? E-Mail us at orfilms@gmail.com.