Geek Deal: Download Screenwriter John August's The Variant For FREE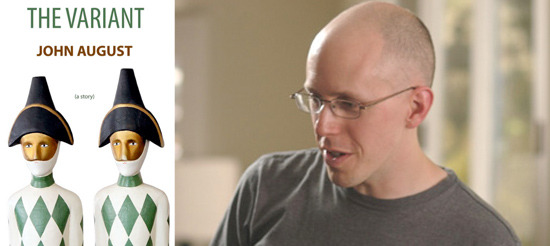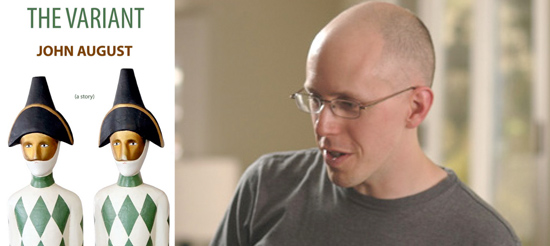 In May, Brendon wrote about a 25-page short story distributed online titled The Variant, written by screenwriter and director John August. At the time August said that the story "was and maybe still is supposed to be part of an anthology of short stories written by well-known screenwriters." Here is a short synopsis written by Brendon:
"At the heart of it, The Variant is a mystery. Our leading character is established as a retired spy, of sorts, who now hides a careful life, hiding himself in a library where he stacks the shelves ad fades away but always watches carefully for danger. One night, a mysterious young woman bursts through the ceiling into his bathroom and hands him a wedding ring on which he notices an inscription. She seems to be somewhat more of a stranger than she actually is..."
August put the story online for only 99 cents. For those of you who didn't jump at that deal, August is offering an even better price – FREE. But for this weekend only. You can download the PDF from his official website. Apparently on Monday the scribe will be publishing a new short story as well. For those of you who might not be familiar with August (he's one of my favorite screenwriters), I've included some information after the jump.
John August is a screenwriter I've been following for the last decade. He broke onto the scene with a spec script titled Go, which was directed for the screen by Doug Liman (a film I highly recommend). Since then August has written a bunch of adaptations and remakes, mostly in association with director Tim Burton (Big Fish, Charlie and the Chocolate Factory, Corpse Bride).
He made a fantastic directorial debut with an original independent sci-fi mystery drama The Nines, which was a hit at the 2007 Sundance Film Festival, but flew virtually under the radar of most (I also recommend this film, although I'll admit that it has gotten a polarizing response). I've been waiting and hoping for August to journey behind the camera once again, but his much in demand screenwriting duties have kept him away. He's producing Prince of Persia, wrote Preacher, and is also attached to Burton's Frankenweenie and Dark Shadows. August is also developing Steve Hely's novel How I Became a Famous Novelist into a feature which the scribe hopes to direct.