Casting Notes: Tracy Morgan Replaces Terrence Howard; Sean Bean And Danny Dyer In Age Of Heroes; Kate Hudson In Something Borrowed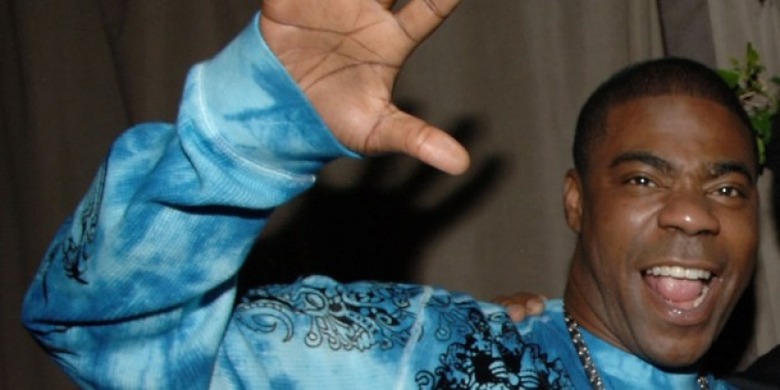 Tracy Morgan is set to take a turn in a police drama called Son of No One, in which he'll play a role originally set for Terrence Howard. Co-stars are Katie Holmes (continuing her comeback streak), Juliette Binoche and Channing Tatum, with Ray Liotta and Al Pacino. Dito Montiel directs.
Channing is the lead character, "a young cop assigned to a precinct in the working class neighborhood where he grew up, with an old secret surfacing and threatening to destroy his life and family." Morgan will play a friend of Channing's character. This could be a good move for the actor; I'd love to see Morgan break away from his increasingly predictable comic persona to show some dramatic chops. [THR]
After the break, Sean Bean and Danny Dyer join a sorta-Ian Fleming biopic and Kate Hudson joins a romance.
I feel as if we've previously written about Age of Heroes, a film that is "an all-action tale based on the true story of James Bond scribe Ian Fleming's time with 30 Commando, a special forces unit." But what I'm likely thinking of is another, similar Fleming biopic that has been in the planning stages for a while, and was briefly rumored to have James McAvoy attached. Totally different movies, however.
So: Age of Heroes now has Sean Bean, Danny Dyer and Rosie Fellner, all of whom will be directed by Adrian Vitoria based on a script by Vitoria and Ed Scates. The film shoots next month in Norway and the UK, and is planned as the first of a trilogy of reality-based action war pictures. (Age of Honor and Age of Glory being the follow-ups.) [Variety]
Finally, Kate Hudson will be joining Something Borrowed, which already features Ginnifer Goodwin, John Krasinski and Colin Egglesfield. Hudson will be "Darcy, best friend of Goodwin's Manhattan attorney who becomes involved with Darcy's fiance following her 30th birthday." Film is based on Emily Giffin's novel of the same name, and is scripted by Jennie Snyder Urman with Luke Greenfield directing. [Variety]