Marmaduke Movie Trailer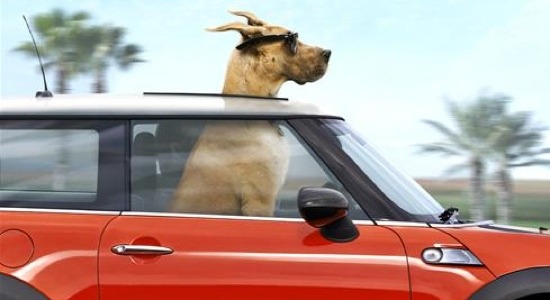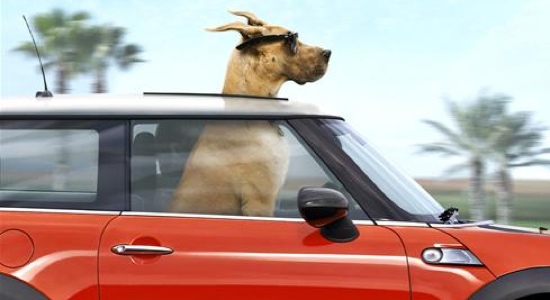 20th Century Fox has released the full length trailer for Marmaduke, the big screen adaptation of the Brad Anderson-created comic strip.
For Phil and Debbie Winslow, moving their family from Kansas to the O.C. is a big deal. For their enormous Great Dane "Marmaduke," (voiced by Owen Wilson) however, the move means a whole new way of life. It's chaos at home and awkward at work as the Winslows struggle to control their angsty teenage canine.
Shanghai Noon/Failure to Launch director Tom Dey approached the film like "a John Hughes movie with dogs," and the dog park is "like high school for dogs" filled with all the kinds of characterizations you might expect. The script "sees Marmaduke navigate a volatile Mutts vs. Pedigrees turf war, woo the purebred of his dreams and overcome a fall from grace." The movie co-stars William H. Macy and Judy Greer, and features the voices of Emma Stone, Kiefer Sutherland, Christopher Mintz-Plasse, Ron Perlman, Anjelah Johnson, Lee Pace, Steve Coogan, George Lopez, Stacy Ferguson, Damon Wayans Jr., David Walliams, Amanda Seyfried and Jeremy Piven.
I rarely like the talking computer animated animal live-action family movies, but the kids love them – they seem to be very profitable. Watch the trailer now, embedded after the jump.
Watch the trailer in high definition on Yahoo. Marmaduke hits theaters on June 4th 2010.