Liam Neeson And Cedric The Entertainer Cast In Lee Daniels' Selma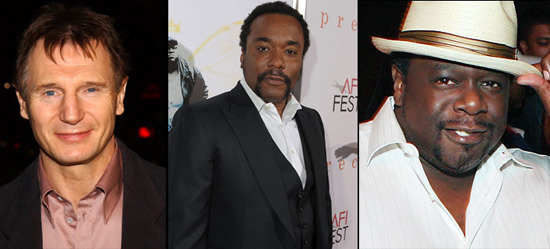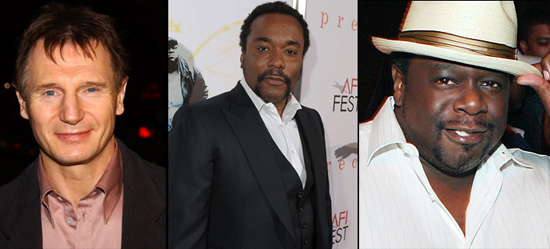 What's the surefire way to attract more geek interest in a film? Cast Liam Neeson. (Not sure if this is really going to work for Chloe, which is opening limited now, but that does also boast Amanda Seyfried in a sexed-up role, just FYI.) Precious director Lee Daniels has been moving forward on Selma, and he's just nabbed Neeson for one role and Cedric the Entertainer for another.
MTV talked to Daniels, who said that Liam Neeson would play President Lyndon B Johnson. That's not the first name I would have thought of for Johnson, but it is pretty fantastic, and seals my ticket. Cedric the Entertainer will be Ralph Abernathy, one of the leaders of the Civil Rights Movement and the man who became the leader of the Southern Christian Leadership Conference in the wake of the assassination of Dr. Martin Luther King.
They join what was already looking like a solid cast. Among the other participants are Lenny Kravitz (who was pretty good in Precious) as activist Andrew Young, Hugh Jackman in a rare non-sympathetic role as racist sheriff Jim Clark, and David Oyelowo as Dr. King. The latter is great casting, too. All in all, as this comes together the cast has me more and more locked in.
But what about Robert De Niro? We'd thought he was confirmed to play Alabama governor George Wallace, but a recent trade report on the film suggested that wasn't the case. Now Daniels says that the role is not cast, though an offer has gone out to an actor. He did not specify the actor's name, and there's no way of telling at the moment whether that is De Niro.
Selma will largely center around the relationship between Dr. Martin Luther King, Jr. and President Lyndon Johnson, and obviously take into account the demonstrations and marches that took place in Alamaba in the early '60s.