Optioned Stories: Jon Stewart Buys A Journalist's Tale; Don Murphy Takes Cory Doctorow's Latest Novel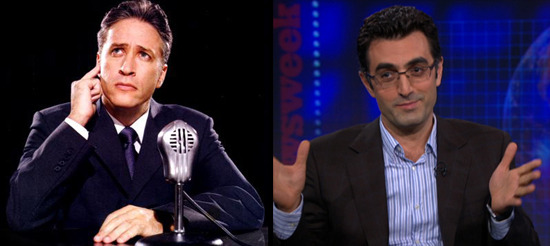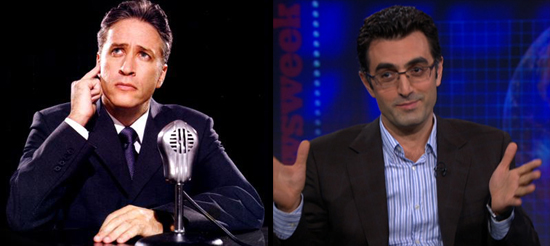 Jon Stewart is more than a sharp comic and (unexpectedly) a reliable voice for news analysis. He has worked as an actor, and is now making a foray back into producing. Stewart has optioned the rights to the life story of journalist Maziar Bahari, who was arrested in 2009 during the Iranian election protests. Bahari had taken part in a Daily Show sketch several months prior where he spoke to comedian Jason Jones, who was dressed as a spy. But Bahari's jailers took the sketch as evidence that he was actually a spy, and interrogated him daily over 118 days.
After his release, Bahari appeared on the Daily Show to speak with Stewart (see their great exchange after the break) and Stewart has now purchased his life rights to form the basis for a feature film. Stewart's company, Busboy Productions, will produce what is currently called the Untitled Maziar Bahari Project. [Pajiba]
After the break, Don Murphy's company options Cory Doctorow's new novel.
Angryfilms, the company run by Transformers producer Don Murphy, has picked up the option to Little Brother, the current novel by BoingBoing editor Cory Doctorow. There is no writer or director attached at this point, but the book could make for an intriguing film. It follows a senior in high school who "becomes swept up in the extralegal world of Homeland Security" after the San Francisco Bay Bridge is destroyed in an apparent terror attack. Homeland Security locks down the city, and the protagonist uses the Internet to form and direct an effort to remove the controls.
The book wraps up a lot of Doctorow's real-life concerns, such as the freedom of information, civil liberties and the intersection of technology and activism. The author released the novel for free; you can find it here. [THR]